NEWS
Brittany Murphy's Extensive Prescription List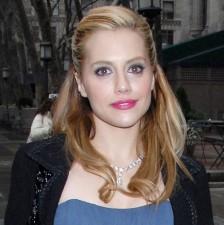 While the sudden death of actress Brittany Murphy was a shock to all, new reports have surfaced revealing that the Clueless star used her own name and an alias to get prescriptions for 32 different drugs in a span of six years.
According to TMZ, Brittany used the name Lola Manilo Murphy along with her own at times to fill prescriptions at a pharmacy in L.A. between 2003 and 2009.
Article continues below advertisement
The 32-year-old was even cut off from Eddie's Pharmacy before her death, a different store than the one she received 32 medications from.
And while speculation arose that Brittany may have passed due to excess amounts of Vicodin, a pain killer, TMZ reports that she had five refills of Biaxin, a drug to treat pneumonia, an illness which the coroner claims caused her death.
SIMON MONJACK DENIES CLAIMS OF BRITTANY MURPHY'S MISSING VICODIN
Among the other medications that Brittany and her alias had filled included Inderal and Propanolo for high blood pressure, a chlordiazepoxide and promethazine sedative, asthma and allergy prescriptions, and even a drug similar to Prozac called Sarafem.
Brittany, who was married to Simon Monjack, was found dead in her home on December 20, 2009.