NEWS
Brooke Burke-Charvet Reveals Her Diet Secrets For Keeping Her Body In Shape After 4 Kids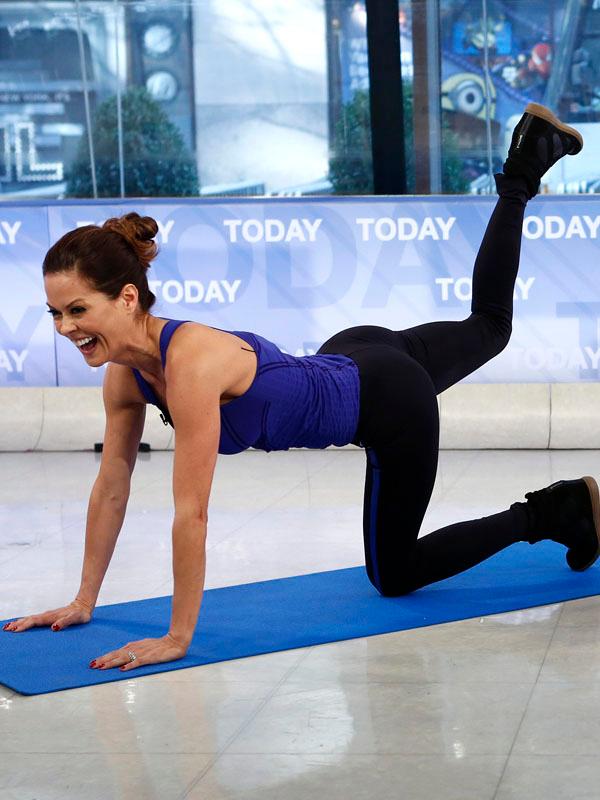 Article continues below advertisement
Part One of our interview with Brooke saw her sharing how she's recovering from her thyroid cancer surgery and how she keeps her marriage hot with husband David Charvet.
And now the brunette beauty reveals her top diet and fitness tips…
OK!: You have an amazing body after having 4 children – what are your 3 top tips for keeping in great shape?
Brooke Burke-Charvet: Making a commitment is one and I also think you need to sweat and burn which is number two. My DVD is designed for 30 minutes or less workouts for busy people that want great results and they're really, really effective.
I workout hard but I think you have to just commit and sweat and burn and then workout to fatigue. That's what has changed my body. It's really pushing yourself to your own personal limit. And thirdly, no excuses.
EXCLUSIVE! BROOKE BURKE-CHARVET: MY HUSBAND DAVID WAS MY ROCK DURING THYROID CANCER ORDEAL
OK!: Do you follow a particular diet?
BBC: I eat really healthy – I think you actually have to eat more to lose weight. I keep my metabolism going by having smart, healthy meals. I eat a lot of fish, I eat meat, a lot of vegetables, a lot of soups. I eat a lot of sushi. I have a shake every single morning.
MORE ON:
Brooke Burke Charvet
Article continues below advertisement
And there are shake recipes in my 30 Day Slimdown DVD. That's what the program is all about – it's 30 days. But I NEVER skip breakfast, never, ever, ever. If I have cravings and I want to splurge I listen to my body – I cheat and then I get back on track which is what allows me to have a healthy lifestyle.
I don't even call what I do a diet – I don't sacrifice every day – I enjoy eating healthy. And I try to eat clean and colorful and raw – not processed. Fresh food, lots of water.