NEWS
Cameron: No Broadway for Me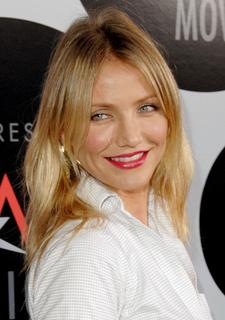 Cameron Diaz may be the original Princess Fiona from the Shrek movies, but don't expect to see her donning that tiara onstage anytime soon.
''No. Absolutely not," she told reporterswhen asked if she'd consider reprising her role on Broadway at Shrek the Musical's debut in NYC Sunday night. "What they do up there... is, to me, impossible. It's wonderful, though. They've done such a great job. They worked really hard, and it really pays off.''
Article continues below advertisement
''It's hilarious,'' she adds of the goofy musical. ''There's so many laughs. ... It's great to see all the actors playing it together, because when we do it for the animated (films), we never see each other. We don't work together.''
Cam will be back as Princess Fiona in 2010 for the fourth Shrek film, along with Mike Myers as Shrek and Eddie Murphy as Donkey.