NEWS
Candace Cameron Bure Dishes on Working with Her Former Full House Boyfriend on The Neighbors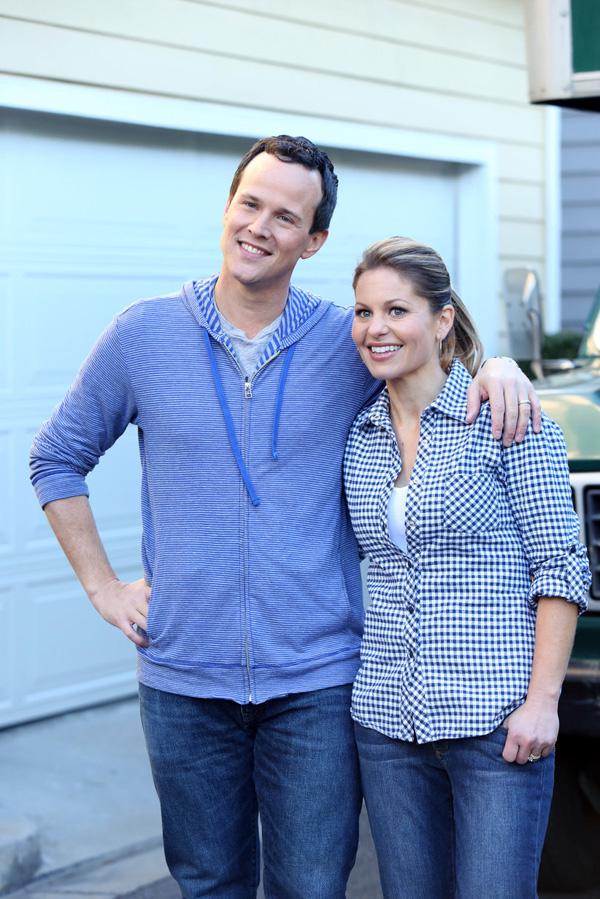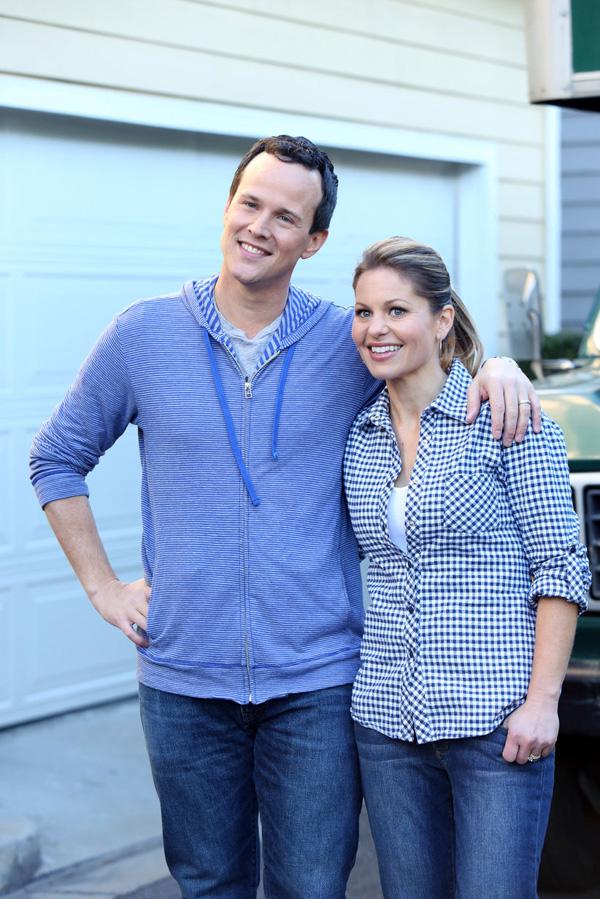 Can Candace Cameron Bure get any busier? Not only is she fighting for the mirror ball trophy on Dancing with the Stars, raising a family and managing to stay in seriously fantastic shape (she tells OK! she's up at 4:45 AM to work out), but tonight you can catch her on ABC's The Neighbors, in a cameo that's sure to get fans talking.
For the brief scene, Candace re-teams with her former Full House boyfriend Scott Weinger, who is a producer and writer on the sitcom, now in its second season. The actress fills us in on whether or not the quick role could lead to a more permanent place on the series if it gets picked up for a third season and how she's feeling heading into Week 5 of Dancing with the Stars.
Article continues below advertisement
OK! News: Tone It Up's Katrina and Karena Want To Keep Both You and Your Pets Healthy—Find Out How
OK!: How did this cameo on The Neighbors come about?
Candace Cameron Bure: Scott just called me up and said, "What do you think about helping me and doing this little cameo with me on the show? It's going to be the season cliffhanger." They sent me the little scene and I said, "Absolutely, I'd love to come play for the day with you." That was it. It was super simple and two days later we were shooting it.
OK!: Had you kept in touch with him all along?
CCB: We've kept in touch. We always have over the years. I don't see him as often as some of the other Full House cast members but we've always been in touch so it wasn't like this huge surprise to get a call from him or an email from him. I was just super excited to be able to work with him on camera again because he doesn't do much acting anymore because he produces and writes so it was really fun for both of us.
Article continues below advertisement
OK! News: Funny Gal Rachel Dratch Talks Ick Awards and Her New Pilot Dead Boss
OK!: Is it unusual for a television cast to stay this close?
CCB: I think it's proving to be quite unusual because you just don't see that many shows where the cast members are just hanging out all of the time so it's genuine affection from all of us. We love each other and support each other and it's a testament to good friends.
OK!: Is it just one scene you're in? Is there potential for you to come back on the show next season?
CCB: It is a really quick scene because it's just a cameo but the premise of the show is in this neighborhood half of the community are aliens and there are only a few humans in the neighborhood who know they are aliens. So a bunch of them are leaving the community and that is where my character and Scott's character – we're the new humans who are moving in. You kind of don't know what's going to happen in that cliffhanger. They don't have their season three pickup yet, but if the show gets the pickup there's definitely a possibility that we will be back.
Article continues below advertisement
OK! News: Giuliana and Bill Rancic Talk Highs and Lows of their New Season
OK!: What do you like to watch on TV when you're home with your family?
CCB: Well, let's see, usually my TV is on hockey games which can sometimes get really annoying because my daughter Natasha and I really like to watch television shows. We tape Modern Family so we'll watch that together. But all my boys want to do, including my husband, is watch sports. We don't fight over the remote. I just let sports stay on and then when the boys go to bed Natasha and I will watch Parenthood or Modern Family or Melissa & Joey.
OK!: What's your game plan for Dancing with the Stars this week?
CCB: Well I'm back with Mark (Ballas). I just had my first day of rehearsal (on Wednesday). Mark was sick yesterday so we did lose a day but today felt so great. I had a wonderful week with Tony, I really did, but I'm very happy to be back with Mark and we are putting in 100 percent, not that we haven't in the past, but we realize how important this week is. Obviously the votes are already cast so they know who is going home. I hope I'm not the one and if I'm not I need to make sure I come out with a bang this week. It's Disney week. It's going to be an amazing week because there isn't a Disney song that doesn't put you in a good mood. We have a fantastic song that's from my favorite Disney movie so it should be fun and bubbly and energetic. I'm giving it all I've got.
Watch Candace and Scott reunite on The Neighbors Friday at 8:30/7:30c on ABC.
Which sitcom are you rooting for to get a new season pickup? Tell us in the comments or tweet @OKMagazine.