NEWS
Carnie Wilson Reveals Drug and Alcohol Addiction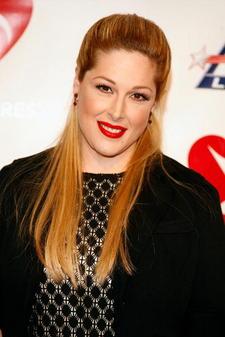 Singer Carnie Wilson has famously struggled with her weight, but the former Wilson Phillips member reveals she's been secretly battling another addiction — drugs and alcohol.
"I'm an addict. I've been in recovery for three years for drugs and alcohol," Carnie tells Entertainment Tonight in an interview to air Thursday.
The 39-year-old says at her worst, she would down 10 martinis a day, a habit she dubs "crushingly embarrassing and demoralizing."
Article continues below advertisement
As for her weight, Carnie says there are good days and bad days. "There are days where I've lost weight and I feel bigger or fatter or uglier and I want to just hibernate. I'll find every excuse not to exercise. I hate it. If someone puts too much pressure on me, I will automatically rebel."
After undergoing gastric bypass in 1999, Carnie whittled her size 28 waist down to a 6, but jumped up to 240 pounds when she was pregnant with her daughter Lola, now 2. Nowadays, she says she's hoping to shed 30. "Keeping off 113 pounds after eight years, I'm really proud of that."
For more on Carnie, check out ET Thursday night.