NEWS
Caroline Manzo's Not Happy With Her "Friend" Teresa Giudice's New Cookbook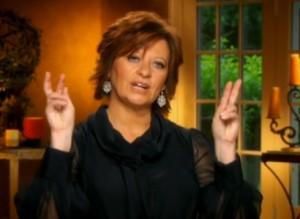 Article continues below advertisement
"Here's her introduction," Caroline's daughter says while holding a copy of Teresa's cookbook. " 'Caroline is as Italian as The Olive Garden...However, I am a huge fan of Caroline Manzo. Even if she's 1/16 Italian or whatever she is."
"I've been nothing but a true and good friend to her," Caroline told her children. "I've put my own reputation on the line to protect her."
And after reading the cookbook, Caroline reflects on her "friendship" with Teresa as being very fake.