NEWS
Carrie Underwood Reveals That She Supports Gay Marriage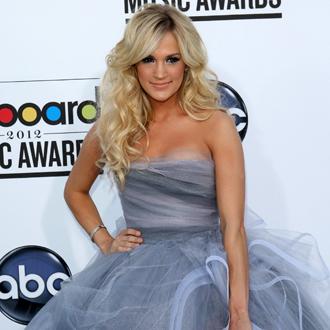 Carrie Underwood is taking a political leap and voicing her opinion about one of the biggest social issues of the year — gay marriage.
OK! NEWS: CARRIE UNDERWOOD WINS BIG AT CMT AWARDS
Carrie, who wed Mike Fisher two years ago, told The Independent she can't imagine a world where her union with Mike would have been forbidden.
"As a married person myself, I don't know what it's like to be told I can't marry somebody I love, and want to marry," she said. "I can't imagine how that must feel. I definitely think we should all have the right to love, and love publicly, the people that we want to love."
Article continues below advertisement
Carrie's opinions are a little risky considering she has a fairly large conservative, Christian fan base. Her country albums have often referenced her faith, especially the hit Jesus Take The Wheel. The singer, however, doesn't see the correlation between being anti-gay marriage and Christianity.
OK! NEWS: CARRIE UNDERWOOD'S BLOWN AWAY DEBUTS AT NUMBER ONE
"Our church is gay friendly," she said. "Above all, God wanted us to love others. It's not about setting rules, or saying 'everyone has to be like me'. No. We're all different. That's what makes us special. We have to love each other and get on with each other. It's not up to me to judge anybody."
What do you think? Will Carrie catch heat from her socially conservative fans?