NEWS
Carrie Underwood & Thomas Rhett Share ACM 'Entertainer of the Year' Award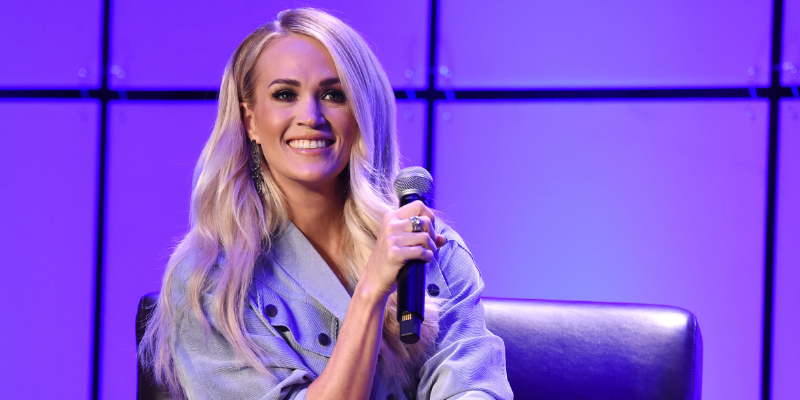 Article continues below advertisement
Underwood is no stranger to accepting the Entertainer of the Year award, as she has won it twice before. The last time a woman won the top award was in 2011, when it was given to Taylor Swift. It's the first time Rhett has won.
While the 'Before He Cheats' singer was more than happy to share the coveted award, Fox News reports that fans were upset with the tie. "Of course they had to make the ACM Awards Entertainer a Tie and make sure a man still won, couldn't let a well deserving, hard working woman have it this year on her own," said one viewer on Twitter. "Over this s**t."
Another Twitter user posted: "ACM Awards with a TIE for Entertainer of the Year?! Participation trophy generation at its finest. Next up will be a World Series tie where both teams win! Loser mentality."
ACMS WILL 'GO ON' TONIGHT DESPITE BIG 'CHALLENGE,' SAYS HOST KEITH URBAN
Urban opened the award ceremony by mentioning what an "unpredictable and unsettling year" it has been so far.
"Far too many lives have been lost to both (wildfires and hurricanes). But the examples set by essential workers, our first responders, along with the voices crying out for equality in all walks of life, have echoed around the world and right here in our country community," he said in his opening monologue. "Country music is many things to many people, but at its center, at its core, at its heart, I believe it's about community. The songs, the stories, and the artists telling them bring us healing, comfort and they bring hope. We sure could use some of that right about now."