NEWS
Casey Anthony Prosecutor Jeff Ashton Tells 'The View' the Trial "Got Weird at Times"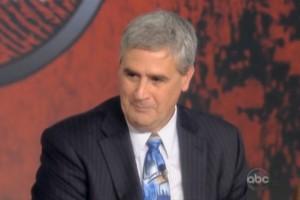 Article continues below advertisement
"I think when people see someone that they believe has so gone away from a mother's love for her child, it just outrages them," he explained (via AOL TV).
However, Jeff does feel that the trial got out of hand sometimes.
"It actually got weird, at times, to where it was almost like a sporting event and people were on a team," he said. "There were times when I wanted to look at them and just say, 'Everybody calm down. It's not a sporting event. It's more than that.' "