NEWS
Jay Leno Jokes About Casey Anthony Verdict: "O.J. Jury Moved to Florida"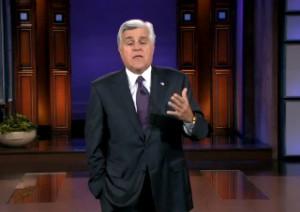 Jay Leno lucked out last night that The Tonight Show was one of the few late-night shows not in reruns and had the first shot at making a joke about the Casey Anthony verdict. But was it too soon?
OK! NEWS: NANCY GRACE ON CASEY ANTHONY'S VERDICT — "TOT MOM'S LIES SEEMED TO HAVE WORKED"
"I don't get this: In a stunning decision, Casey Anthony found not guilty. Not guilty," Jay said (via USA Today). "You know what this means? This means President Obama's economic team is now only the second most clueless people in America. That's what it means."
Article continues below advertisement
But no one in Jay's audience applauded.
"Did the mic go off?" Jay asked.
He then repeated the joke, and his audience finally laughed and clapped.
OK! NEWS: CASEY ANTHONY TRIAL — JURY FINDS CASEY ANTHONY NOT GUILTY OF FIRST DEGREE MURDER
"I don't get it," he continued. "I mean most people thought she was guilty. Even the prosecution thought it was a slam dunk. You know what I think happened here? Apparently, what happened was the O.J. jury retired and moved to Florida. This is their first time back."
"When they read the verdict, 'Not guilty,' even Casey Anthony went, "What!? I'm not? What?"
Watch Jay's opening monologue HERE!
Did you find his Casey jokes funny, or was it too soon?