NEWS
Catch Jake Gyllenhaal & Anne Hathaway at Weekend Box Office in 'Love & Other Drugs'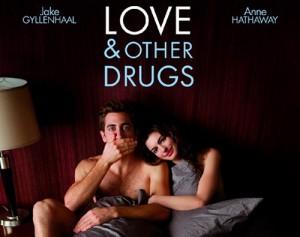 Have some free time over the holiday and plan to go to the movies? Thanksgiving weekend always has some hot new releases and what better to see on the silver screen than the chemistry between Hollywood heartthrob Jake Gyllenhaal and A-list beauty Anne Hathaway! The pals star together once again (remember they played a married couple in Brokeback Mountain) in the romantic dramedy Love & Other Drugs.
Article continues below advertisement
In the film, free spirit Maggie (Anne) meets Jamie (Jake), whose infallible charm serves him well with the ladies in his career in pharmaceutical sales.
Both Maggie and Jamie are surprised by their relationship and find themselves under the influence of a very powerful drug: love.
In case you missed it, catch the Love & Other Drugs trailer below and visit the official Web site!