NEWS
OK! Exclusive: Cathy Nesbitt-Stein Reveals The Reason Behind Her Dance Moms Departure And If She'll Return To The Show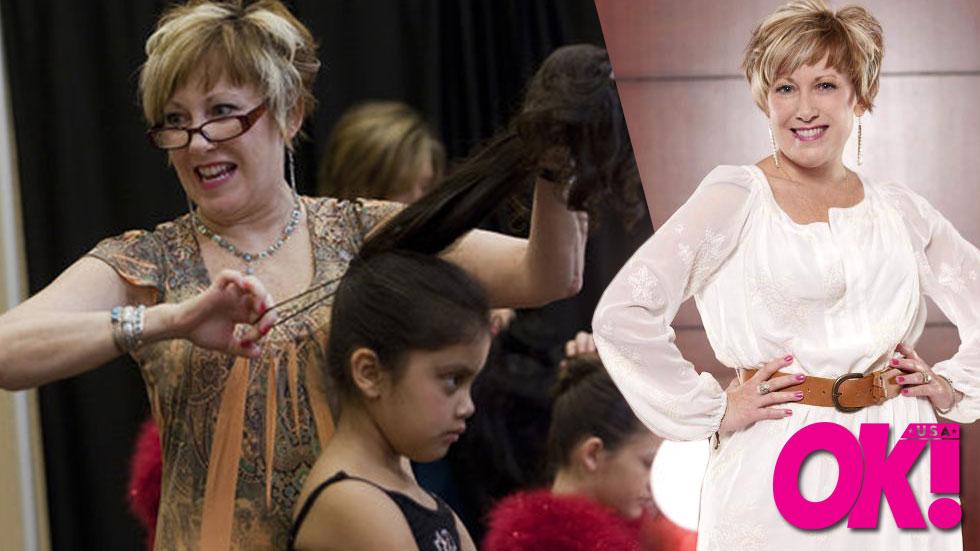 Abby Lee Miller may have a long list of enemies including scorned former students and dance moms, but no one compared to her biggest rival, Cathy Nesbitt-Stein! After seasons of competing against Miller with her team, Candy Apples, the dance teacher shockingly handed over her competition team to co-star Jeanette Cota.
Nesbitt-Stein exclusively opened up to OKmagazine.com about everything from if she'll return to the show to what she and her daughter Vivi-Anne are up to today!
Article continues below advertisement
OKMagazine.com: Why didn't you bring CADC to Los Angeles to compete against Miller's team?
Cathy Nesbitt-Stein: My dance studio was right in the middle of its recital. You can't produce something that has lots and lots of people and then not show up or be there the last week before the show. It was a scheduling conflict. The producers have talked to me and they would love for me to come back because they know what Cathy brings to the show.
Article continues below advertisement
CNS: The producers had to do what they had to do. Jeanette was there because they wanted to utilize her and she is a dance teacher so it was only natural that she would step in and extend the role of leader. However, I don't think the team of moms is as close to her as they are to me. It was a bit of a transition for them because they really like me. Jeanette's personality is completely different from mine. Jeanette definitely cannot replace Cathy!
MORE ON:
Cathy Nesbitt-Stein
Article continues below advertisement
OKMagazine.com: What are some projects your daughter Vivi-Anne is working on? Does she want to dance professionally?
CNS: Vivi is working on a big project that hasn't been disclosed yet, but I think Vivi's fans are really going to have fun with it. Vivi's been dancing this whole time even though we haven't seen her a lot on the show. She was one of the dancers in the piece that won the highest score. We were just in Disney World and that's Vivi's home away from home. She would love to be a Disney dancer. One of the people that worked in the park contacted me and told me we would love to have her when she gets older. That was really fun for her to hear!
Do you want Cathy and Vivi-Ann to return to Dance Moms? Tell us in the comments below or tweet @OKMagazine.com.