NEWS
Celeb-Approved Recipe: Make the Ceviche Adrian Grenier Likes at Mercadito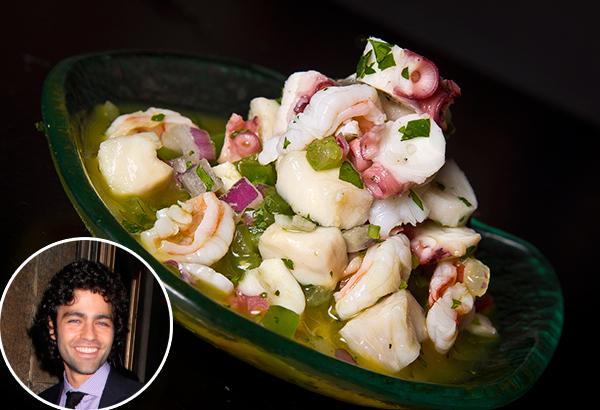 With two locations in NYC, Mercadito has been a celeb hangout for years. Adrian Grenier was the most recent A-list foodie to pop in and we got the deets on what he ate (guacamole, a ceviche tasting, pescado and carne tacos) and how to make Mercadito's famed ceviche at home. Follow the recipe below for your next Mexican-themed party and get to know the chef behind the hot spot in our exclusive interview with him (PS—he's got a realllllly good story about Mariah).
Article continues below advertisement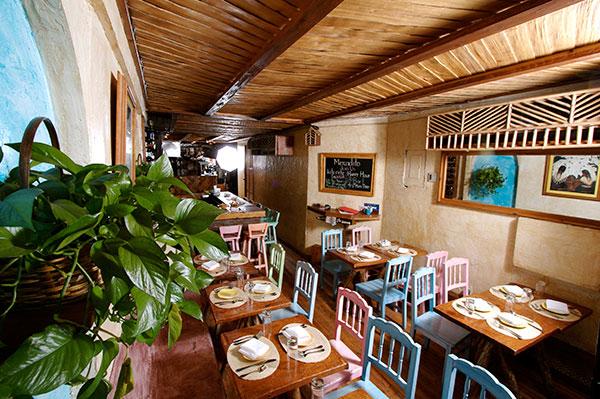 OK!: What's your cooking philosophy behind Mercadito?
Patricio Sandoval: My first priority is traditional Mexican food; cooking the food I was raised on. I grew up in Mexico, but left when I was 12, so really cooking the food I grew up on. Now, this has transitioned into what my interpretation of what Mexican food is. Using seasonal, fresh ingredients and having the cuisine reflect areas in Mexico like the South and the Pacific.
OK!: Which other celebs have been a dream to cook for?
PS: A few years back, Kate Hudson came into Mercadito Avenue B with a large party including her mom and Donna Karen. We also had Drew Barrymore in a few times.
OK!: What's your favorite thing to make on the menu?
PS: I love making tacos—especially seafood tacos.
OK!: Name the craziest thing that's ever happened in your kitchen:
PS: Several years back, Mariah Carey's manager called letting us know she would be coming into Avenue B for dinner. Mercadito closes at 11, but we stayed up and waited for her. She finally came in at around midnight and wanted fajitas, which we don't make, but we ran out to buy all the necessary supplies and made Mariah Carey fajitas.
Article continues below advertisement
OK!: In your opinion, what's the best cooking show on TV?
PS: Top Chef. I like the competitiveness of it and how realistic it is. Plus, I know some of the chefs who are on the show, which is fun to watch.
OK!: Which ingredients do you always have on hand?
PS: Yogurt, cauliflower, juice, garlic salt, fresh ground pepper, and good cooking oil.
OK!: There are a LOT of taco trucks in NYC—do you like one more than the others?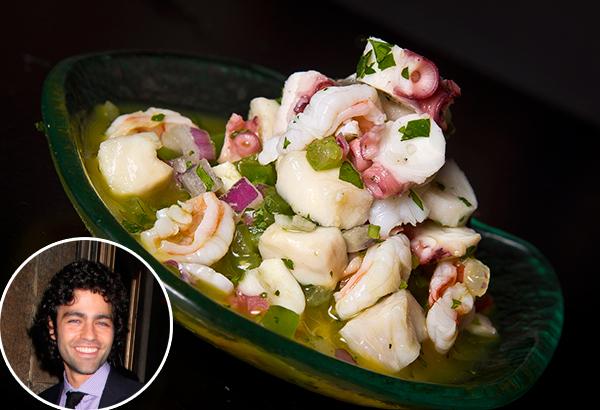 Ingredients:
1 oz. Poached shrimp
1 oz. Poached octopus
1 oz. Lemon Marinated Mahi-Mahi
4 oz. Tomatillo Pico de Gallo
3 oz. Passion Fruit-Serrano Broth (recipe below)
Directions:
1. Place all ingredients in a bowl and mix well.
2. Balance acidity, sweetness, and spiciness.
Passion Fruit-Serrano Broth
Ingredients:
1 Celery Stick
1 Raw Tomatillo
1 Serrano Pepper
½ Garlic Clove
2 tbs Spanish Onion
½ Cup Ginger Water
3 Cups Passion Fruit Puree
Honey (to taste)
Salt (to taste)
Directions:
1. Place all ingredients in a blender except passion the fruit puree until smooth, pass through china cap.
2. In a separate bowl, mix with the passion fruit puree.
What's your favorite Mexican recipe to make at home? Tell us in the comments below and don't forget to check out one of Mercadito's two locations the next time you're in NYC!