NEWS
Celebrity-in-Chief Holland Roden Answers All of Your Twitter Questions!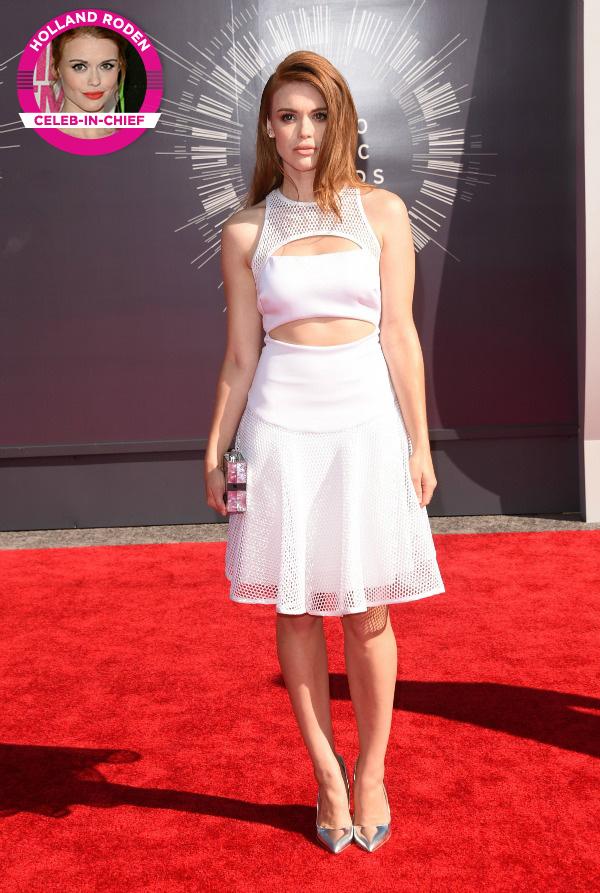 Teen Wolf star Holland Roden has taken over OKMagazine.com! The actress is sharing new stories every single day this week in honor of the upcoming Teen Wolf finale. Today, she's answering the Twitter questions that readers sent in last week. Get her exclusives here!
OK! News: Read all about Holland's takeover here.
@hipsterobrien asks: What is your favorite thing about being on the Teen Wolf set?
Holland: I think it's our location, to be honest. We film in an abandoned stereo factory in Northridge CA, and for the amount of space that we have, it's basically Teen Wolf city. I'm sure a very wealthy show could afford that amount of space and lot, but unless you're Christoper Nolan making the next Inception, there's no way we could afford that amount of space on a lot. It's fun to drive to Northridge and have our own little world up there. It's really low-key. You can have pets on set. We're always racing during our lunch breaks, in the parking lot. We have all these grassy areas. We have off campus for lunch. There's not this Hollywood pressure around you.
Article continues below advertisement
@dylanobrienaf and @hipsterobrien ask: Since a few cast members have left, how has the atmosphere on set changed? And @RodenItalia and @hollandsland asks if you miss Crystal Reed.
Holland: Aww, of course I miss Crystal! I still see her from time to time in real life, when we both have a chance to catch up. Crystal is like a sister to me. She and I grew up on that show together. As far as Daniel Sharman, and Max and Charlie Carver, they're always going to be life-long friends of mine. I know that. It was a very special time in our lives when all the stars aligned. I know that doesn't happen often. So I don't anticipate it happening again. It's become more of a work environment, and I don't mean that in a bad way. It was very loosey goosey, because we were all such good friends! It's more professional, but it's not any less fun.
@annastm and @dropsofdawn ask: Can Stydia shippers have any hope in these last two episodes of the season?
Holland: Oh, I can't give that away! That's a Jeff Davis question. He says, 'You know, they're really good friends and stay tuned.' That's usually the line.
OK! News: Is this the craziest house of all time?
Will Lydia ever fully understand her banshee powers?
Holland: I hope so. I don't know for sure, but I would assume. Maybe. We will be delving more into that in season five.
MORE ON:
Celebrity-in-Chief
Article continues below advertisement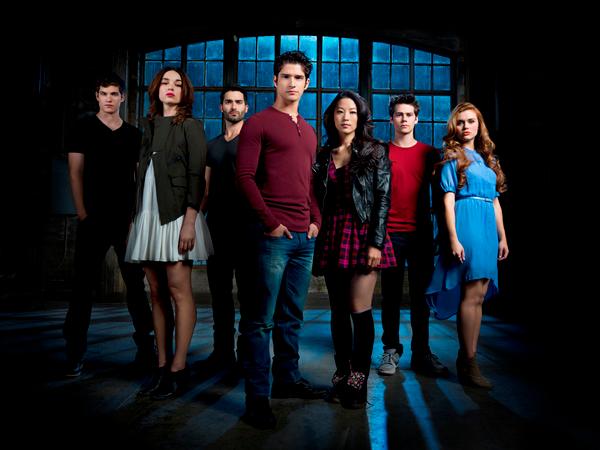 @OBrienCuteMoles and @insatixble_ ask: If you weren't acting, what would you be doing?
Holland: Probably medicine. I've also really picked up a passion for journalism. I don't know if I hadn't been acting at all, if I would have picked up on it as a passion. Making documentaries, that's something I have a lot of interest in. I don't know if that will lead to something in the future, but I hope it does. If I'm not acting now, that's probably what I would be doing. If I wasn't acting ever, I was a biology major in college. I wanted to go into astrophysics, and I did the pre-requisites of that major for two years before biology. I love science. I wanted to be an astronaut growing up. It was my secret wish to be an actor. Surprisingly, I thought the astronaut thing was more likely to work out!
PHOTOS: Celebs who have worn lingerie as outerwear.
@xhugmenaya asks: Who is your fashion icon?
Holland: Oh gosh. I like people who set the trends behind the scenes, like Grace Coddington. Anna dello Russo. Daphne Guinness. People like that.
For someone who aspires to be an actor, what advice do you have?
Holland: I think we can only speak from our experience. For me, it helped to work locally. I did commercials. Whatever the nearest, biggest hub—New Orleans, Chicago, you always have Los Angeles obviously, Dallas is even a little hub. But getting to the closest city, that you can drive to or fly to, is the best bet. St. Louis even has a bit of a community. Because of the tax credits, those cities are really blowing up. You don't have to be in Los Angeles to start a career. I started locally, and got an agent out of Dallas, TX, where I'm from. I did buy-out commercials and got things on tape, and that was my start. And don't be afraid to not do things with your school. Doing your own thing in the community—I usually did short films and student films that were typically Western-themed, because of where I was based. I was doing it for a meal. It was my hobby. I did it for fun outside of school. You don't always have to be a part of the school plays to segue into acting.
What do you think of Holland's picks and reveals? Do you think there is hope for Stydia? What would you like to ask Holland? Tell us in the comments below or tweet us @OKMagazine.