NEWS
Celebs Tweet Reactions to Amanda Knox Acquittal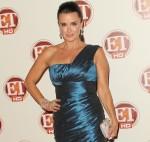 Shortly after the news broke that Amanda Knox is a free woman, celebs didn't hold back voicing their thoughts on Twitter. Ranging from The Real Housewives of Beverly Hills star Kyle Richards to New York housewife Jill Zarin and Nick Lachey, the social media site was buzzing about the verdict.
Amanda and her former boyfriend Raffaele Sollecito were convicted in 2009 of the brutal slaying of Meredith Kercher. She and Amanda were both exchange students in Perugia, Italy and shared a small house when Meredith was found murdered in 2007. In 2009 Amanda was sentenced to 26 years and Raffaele was sentenced to 25; they both appealed and under Italian law, this equated to a new trial.
Article continues below advertisement
OK! NEWS: AMANDA KNOX FOUND NOT GUILTY OF THE MURDER OF MEREDITH KERCHER
According to RadarOnline, Kyle immediately tweeted,  "So happy Amanda Knox is free. My heart goes out to her, her family and Meredith Kercher's family."
Jill also tweeted in the memory of Meredith. "My heart goes out to the family of Meredith Kercher...  I felt proud that justice was served. 'DNA not reliable' said it all."
Nick wasn't shy either about voicing his opinion. "Congratulations to amanda knox and the knox family for the overturning of her guilty verdict in italy. What a relief it must be for them!!"
OK! NEWS: AMANDA KNOX MOVIE STARRING HAYDEN PANETTIERE AIRS ON LIFETIME
Nia Vardalos didn't hold back her emotions while tweeting,  "Shouldn't type while crying. Happy to see Amanda Knox, Raffaelle Sollecito freed. RIP Meredith Kercher."
Jared Leto simply tweeted the news: "Amanda Knox and Raffaele Sollecito freed."
Above all, Amanda's sister Deanna talked to the media after the acquittal and stated, "We are thankful that our nightmare is over. She has suffered for a crime she did not commit."