NEWS
Charlie Sheen Calls His Goddess Relationships an "Experiment" & Says He Doesn't Plan to Marry Again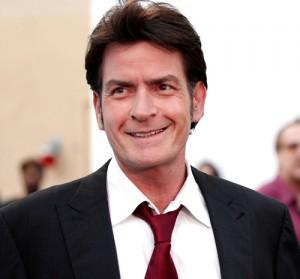 Charlie Sheen has had three failed marriages and a slew of high-profile girlfriends. The 45-year-old actor — who is coming off a crazed media bender since his firing from Two and a Half Men earlier this year — just can't seem to get it right when it comes to his love life. Charlie stopped by The Wendy Williams Show today to chat with the host about his past, present and future plans, but it seemed liked most of the interview focused on the ladies in his life.
Article continues below advertisement
When asked about his status with his ex-wife Brooke Mueller, Charlie stated: "Ah, you don't want to know about that crap. We're not back together."
And, as for his two goddesses: "It kind of ran its course. It was really an experiment, just seeing if you could keep two women together peacefully under the same roof. It's really hard — unless they're lesbians, you know?"
And don't expect Charlie to get hitched again anytime soon.
"Why would I get married? To ordain it with a piece of paper just makes things worse, just for me, personally," he said. "Because those relationships, I wanna say, were pretty good before the marriage. And then something happens."