NEWS
Charlie Sheen: "I Cracked... I Had a Psychotic Break"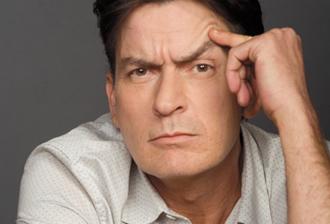 Article continues below advertisement
"I don't know what happened. I think I cracked," he said. "I don't think it was the show in particular. It was the buildup of all the time I've been in the business, the divorces and everything. I started to unravel. I was mad about having to play the game — not that I was playing it well, but I'd been doing it for so long. I finally just said the things I had always been thinking. But in the middle of a psychotic break."
While he's pleased as punch to have ended his relationship with Chuck Lorre, Warner Bros. and CBS, he regrets calling co-star Jon Cryer a "troll."
"That was wrong. I whaled on him unnecessarily," he says. "He just got caught in the crossfire. He's a beautiful man and a f***ing fabulous dude and I miss him. I need to repair that relationship, and I will. I will reach out and do whatever is necessary."
Article continues below advertisement
Charlie goes on to say he was in "total denial" which wasn't helped by the "insane public outpouring of support," giving the illusion it was a "victory" of some sort. One question remains: Where the heck did he come up with "tiger blood"?
OK! NEWS: CHARLIE SHEEN AND DENISE RICHARDS WILL REUNITE ON ANGER MANAGEMENT
"The tiger blood? I don't know. It's just a very dangerous animal. And there's a tiger in Apocalypse Now, by the way, so maybe there's a connection there. Adonis DNA? I don't know what that was about. That was just stupid. That went a little far."
Anger Management debuts on FX on June 28 at 9 p.m.