NEWS
Charlie Sheen to Make TV Comeback in 'Anger Management': "I Think It's a Great Concept"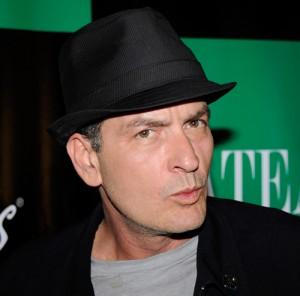 While we may be saying goodbye to Charlie Harper on TV, we won't be saying goodbye to Charlie Sheen. The 45-year-old actor has confirmed he is returning to the TV world with a new sitcom, Anger Management.
The former Two and a Half Men star was at the center of a media firestorm after being fired from the CBS sitcom and then infamously suing creator Chuck Lorre and Warner Bros. for $100 million — a legal battle in which he is currently engaged.
Article continues below advertisement
But he will now star in Anger Management, a new TV sitcom based on the 2003 film, which featured Jack Nicholson.
OK! NEWS: CHARLIE SHEEN CHANNELS JACK NICHOLSON IN NEW TV SHOW
"I chose Anger Management because, while it might be a big stretch for me to play a guy with serious anger management issues, I think it is a great concept," Charlie said in a statement, via Radar Online. "It also provides me with real ownership in the series, a certain amount of creative control and the chance to be back in business with one of my favorite movie producers of all time, Joe Roth."
The new sitcom is centered on a "mild-mannered man forced to undergo anger management classes led by a manic therapist," Radar reports. It will be produced by Lionsgate.
The added bonus for Charlie: He will have ownership in the series, unlike with Two and a Half Men.
"Who better than Charlie Sheen to tackle Anger Management," Joe Roth said in a statement. "With Charlie's incredible talent and comedic gifts, he remains the leading man of TV sitcoms. I'm excited to collaborate with him once again."
Article continues below advertisement
Charlie has worked with the powerhouse producer on Major League, Young Guns and The Three Musketeers.
It has not been revealed yet which network will air the sitcom.
Until his dismissal from Men, Charlie was the highest-paid actor on TV, making a reported $2 million per episode.
Ashton Kutcher has replaced him on the set of the hit CBS sitcom, which will debut its ninth season on Sept. 19.
It has been rumored that Charlie's character, Charlie Harper, will be killed off in a car crash, and Ashton will be playing a completely new character introduced to the guys — Jon Cryer and Angus T. Jones — in their Malibu pad.