NEWS
Charlie Sheen Reveals "Ritual Cleanse" As the Real "Tiger Blood" Beverage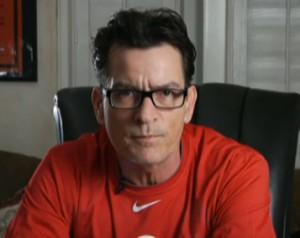 Article continues below advertisement
"Ritual Cleanse is the only cleanse program available that combines 100% organic, raw juices with special formulations that enable you to workout while cleansing," Ritual Cleanse's website states.
OK! NEWS: CHARLIE SHEEN DOESN'T DRINK HIS OWN TIGER BLOOD
"Ritual Cleanse, the 100% certified organic, raw juice company based in Orange County, announces its involvement in creating Charlie Sheen's Tiger Blood, a special label for their "Pre-Shred" juice, Red Energy, made from pure beets, carrots, pears, celery and red apples," PR Web reports. "Ritual Cleanse does not pay or sponsor Sheen, or any other celebrities, to drink its juices."
Now that it's true identity is revealed, will you be purchasing "Tiger Blood?"
"Use it wisely," Charlie said of the drink. "I trust that you will."