NEWS
Charlie Sheen Says "Stone Cold Dude" Mel Gibson Called With "Comforting Words"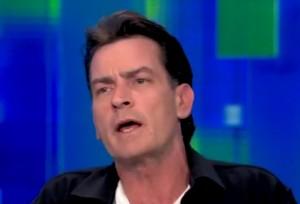 Charlie Sheen has said he's cured his addiction now, but did get some "comforting words" from other celebrities along the way.
OK! NEWS: CHARLIE SHEEN CALLS JOHN STAMOS MEN REPLACEMENT A "TRAGIC JOKE"
Continuing to make the media rounds, Charlies stopped by and chatted with Piers Morgan's Piers Morgan Tonight for a live interview.
With his drug test in hand, Charlie said (and showed) that he is drug-free saying, "I'm super-b**chin' and I don't believe myself to be an addict."
Article continues below advertisement
According to Entertainment Weekly, Charlie shared with Piers that Mel Gibson actually called him to offer him some "comforting words."
What does Charlie think of Mel? Well, he says "He's a stone cold dude."
And he also named-dropped Sean Penn adding, "Sean Penn was over at my house the other night and we had a few laughs."
OK! NEWS: CHARLIE SHEEN'S PUBLICIST QUITS — "I'M UNABLE TO WORK EFFECTIVELY"
And Charlie couldn't help but laugh that he was on CNN, which was going to be covering the latest statements by Muammar Gaddafi on Anderson Cooper 360 after his spot.
"For me, to be the biggest headline while this is going on," he said, "that's crazy."
Watch clips of his interview below!