NEWS
Chelsea Handler Wears Surgical Mask Bra While Working Out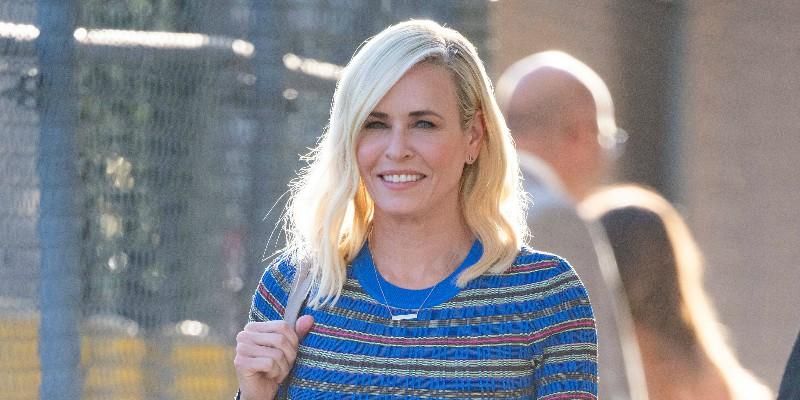 She captioned the image with a sweet message, saying that Bruno has trained with her for the last six years, and that it has been a tough journey.
Article continues below advertisement
CHELSEA HANDLER RUNS 'NAKED' ON THE BEACH WITH KIM KARDASHIAN'S HELP
"I met him 6 years ago and immediately thought - I hate weight training. I was convinced I would only get bigger and bulkier. I hated working out and would cancel more often than I showed up. Then one day, something clicked and I started to see the strength my body was gaining and the fierceness that came with getting your body grit to match your mental grit," she wrote.
Handler did not provide any context for the boob coverings but explained that she finally has the body she wanted.
CHELSEA HANDLER GOES WITHOUT PANTS, SIPS MARGARITA & SMOKES MARIJUANA WHILE SKIING
"I'm 45 years old and finally have the body I've been trying to get since I was 25. So, for a straight guy who's into dumbbells, he is a good man, and the best trainer I've ever had. Thank you, Ben. Thanks for loving my dogs even when they don't reciprocate. And thanks for putting up with me and my moods—when I don't reciprocate," she concluded.
All she said in the video caption was, "Wear a mask!" In the video itself, she did several lunges before telling her followers, "Everybody needs to find a mask and put it on because I'd like to have fun again, okay? People want their kids to go back to school, and we're abusing our healthcare workers. Please find a mask and put it on any part of your body! I love my body!"