NEWS
Chelsea Handler on Kim Kardashian — "She's Not My Girl"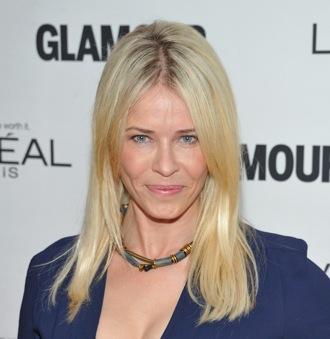 Article continues below advertisement
"Luckly, I don't work at the E! building, so I don't have to hang out with the Kardashians."
OK! NEWS: KIM KARDASHIAN'S DIVORCES GETS THE SATURDAY NIGHT LIVE TREATMENT
TV host Wendy Williams also shared her thoughts on Kim that night at the Glamour Women of the Year event in NYC.
While Wendy admitted she appreciated Kris Jenner's willingness to answer questions, she added, "I think that it's kind of rotten and immature that Kim couldn't have done her own perp walk. And I understand that Kris is the one behind the machine, but maybe they could have done it together or they could have worked a couple different shows at the same time as opposed to running across the other side of the world, where perhaps softballs where lobbed at Kris or Kim."
What do you think? Is it cowardly for Kim to avoid talk shows or respectful of Kris?
Watch a clip of the interview, below!
Get More: Music News