NEWS
Chris Brown & Raz B Apologize for Twitter Rant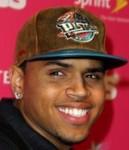 Chris Brown lashed back at singer Raz B on Wednesday for a comment that was made regarding his ex-girlfriend Rihanna on Twitter and now, the 19-year-old has apologized for the crass and mistakenly homophobic exchange of words.
"Yesterday was an unfortunate lack in judgment sparked by public Twitter attacks from Raz B, who was bent on getting attention. Words cannot begin to express how sorry and frustrated I am over what transpired publicly on Twitter," Chris told TMZ of the verbal attack.
Article continues below advertisement
OK! NEWS: B2K SINGER RAZ B SLAMS CHRIS BROWN FOR RIHANNA ATTACK
Although Chris used gay slurs in his Twitter rant against Raz B, the singer explains that he is in no way homophobic.
"I love all of my fans, gay and straight. I have friends from all walks of life," Chris added.
Chris originally attacked back at Raz B with a comment about molestation, for which he apologized separately.
"I have learned over the past few years to not condone or represent acts of violence against anyone. Molestation and victims of such acts are not to be taken lightly; and for my comments I apologize -- from the bottom of my heart."
OK! NEWS: RIHANNA & MATT KEMP CALL IT QUITS
At the end of the day, Chris has gone through a lot in his younger years, including a highly publicized domestic abuse incident with Rihanna, and says that he is trying to improve himself every day.
"…I am committed, with God's help, to continue becoming a better person."
Raz B also stepped up the plate on Thursday expressing regret for his actions.
"I want to publicly apologize for my direct attacks done out of anger. This is now about taking the right approach, so not only my story can be heard, but so someone learns something valuable," the artist told TMZ.