NEWS
Chris Evans Reveals What He Looks For in a Lady (Hint: Must Love Babies)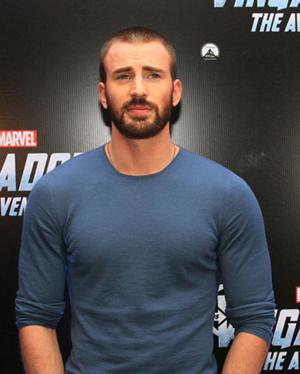 Viewers of the Marvel Comics movies are likely fans of Chris Evans. The chiseled actor most recently played the genetically engineered superhero, Captain America, in this summer's The Avengers and The Human Torch in Fantastic Four. Evans-aholics, take note, a Captain America sequel is due in 2014.
OK! NEWS: CHRIS EVANS SAYS HE HASN'T BEEN CALLED CAPTAIN AMERICA IN THE BEDROOM... YET.
Women's Health asked Chris a series of rapid fire questions ranging from what all women should know about men to what hair color he prefers to his ultimate turnoff. Turns out Chris likes a lady who coos for... babies?
Article continues below advertisement
WH: Finish this sentence: Women don't understand how much men want to. . .
CE: Watch football on Sundays. And I know a lot of women who don't understand that the whole day is going to be dedicated to football. That's all we ask!
WH: What qualities make a woman marriage material?
CE: I really like women who get emotional about babies and puppies. I've met some incredibly cool women who are tough, but the woman you marry should have a really soft side.
CE: Floss.
Hmm. So we have brunettes who floss, like babies and dogs and don't fake modesty. Doesn't sound too hard to swing; interested bachelorettes take note.