NEWS
Chris Harrison Says 'Bachelorette' Thailand Trip Featured "Normal Everyday Dates"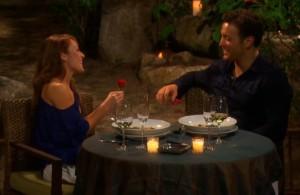 Bachelorette fans wanted "normal everyday" dates to be on the show, so that's exactly what the show decided to do this week — in Thailand!
OK! NEWS: JUSTIN BIEBER'S MOM IS A BACHELORETTE FAN — "BENTLEY? DON'T GET ME STARTED"
"This season was easily the rainiest season we've ever had from start to finish," Chris Harrison explains in his Bachelorette blog for Entertainment Weekly. "It rained more than usual while we were shooting in Los Angeles, and as you saw, the weather was less than cooperative in Phuket. The weather was so rough at the beginning of the week that Ashley's date with Constantine was scrapped and ended up becoming a street date."
Article continues below advertisement
But Chris says it all worked out for the best in order to gives fans what they've been asking for!
"It actually turned out to be a great date and he got the rose. For those of you who have always said we should do normal everyday things on some of these dates, you should have really enjoyed the last couple dates on our show," he wrote. "Ashley's date with J.P. at her house and her street date with Constantine were as normal and everyday as you can get. That is, if you normally fly half-way around the world to walk down the streets of Phuket!"
But Chris says Ashley is still hung up on Bentley Williams.
"Right now she's so emotionally confused she's really worried about making a mistake by sending a great guy home," Chris explained. "You can see in this episode that the more dates she goes on the more she seems to be comparing everything and everyone to Bentley."
And next week Bentley returns as the group heads to Chiang Mai.
"Next week's episode really ends with Ashley in a dark place questioning everything even more than she is now," he wrote. "It was easily her lowest point in the show."