NEWS
Chris Noth's Big Dreams For SATC2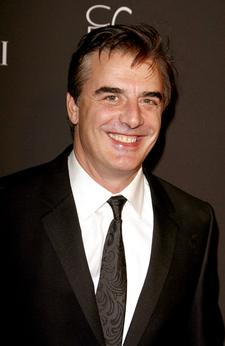 While the rest of the civilized world can't wait to find out what becomes of the marriage between Sex and the City's Mr. Big and Carrie Bradshaw, Chris Noth seems to have other things on his mind.
Fans of the hit show and feature film may be dreaming of seeing the couple start a family in the upcoming sequel, but the actor who plays one half of the dream couple has quite different hopes. And we suspect they might not be completely selfless.
Article continues below advertisement
When OK! asked him what he would love to see his character do in Sex and the City 2, he told us: "A nice cruise down the Turkish coast would be good."
And that was about all he'd say of the SATC girls' triumphant return to the big screen, reportedly scheduled for a May 28, 2010 release — but not because he's trying to hide any inside info.
"I really don't know anything," he admitted to OK! at the GLAAD Media Awards in NYC. "People keep asking me, but I don't know anything... I'll just be excited when I'm there in front of the camera doing it."
By Oliver Coleman & Jacob Hentoff