NEWS
Club De Cuervos' Premiere, Atlantis' Series Finale And More To Watch On TV This Weekend!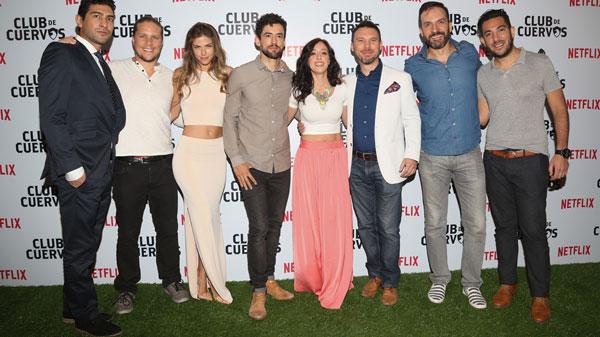 Club de Cuervos -- Available now on Netflix
Netflix debuts its Spanish-language series that follows a wealthy family's dramatic issues as they deal with the death of their patriarch.
Dark Matter -- Aug. 7 at 10 p.m. EST on Syfy
Four takes on an important mission that turns out to be a bad idea!
Power -- Aug. 8 at 9 p.m. on Starz
Tommy's situation gets a little more uncomfortable as the feds attempt to make him talk against Lobos.
Article continues below advertisement
Atlantis -- Aug. 8 at 11 p.m. EST on BBC America
Jason and Ariadne prepare to take the throne of Atlantis again in the series' finale!
True Detective -- Aug. 9 at 9 p.m. EST on HBO
The show's Season 2 finale offers a few answers to some of this season's biggest questions!