NEWS
Coldplay Joins Aid Agency's Appeal for Emergency Response in Haiti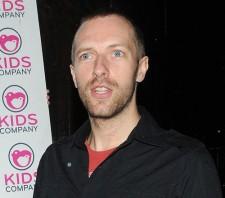 Coldplay frontman Chris Martin has joined Oxfam International — a disaster relief agency focusing on emergency response — in its demand for the necessary funds needed to help those affected by the devastating magnitude 7.0 earthquake that hit Haiti yesterday. Chris, who traveled to Haiti with Oxfam in 2002 said, "The earthquake that has struck Haiti will have turned the city into an unimaginable hell."
Article continues below advertisement
He remembers the country's "extreme poverty and brutal living conditions."
"Most people in Port-au-Prince live in tin shacks."
Chris rallied for public support.
"The people of Haiti will be desperate for help and assistance," he says. Coldplay will make a donation to the Oxfam appeal today.
The extent of the devastation in Haiti remains unclear, but local officials are reporting an epic catastrophe. The death toll is expected to be in the thousands, and millions are affected.
Major buildings — such as the presidential palace — have collapsed.
Oxfam has a 100 person strong-team working across Haiti — including 15 emergency specialists — and will be responding with public health, water and sanitation services to prevent the spread of waterborne diseases.
Celebrities have been volunteering their time and assistance to those in distress in Haiti.
Charitable couple Angelina Jolie and Brad Pitt announced in a written statement : "We are devastated by the news from Haiti."
Article continues below advertisement
"We will work closely with our good friend Wyclef Jean to support the humanitarian efforts on the island and help those who have been injured and left without homes and shelter."
Angelina and Brad have visited the island in recent years to assist the former Fugee's charity Yele Haiti.
Wyclef has called on President Obama and the international community to help the country of his birth.
"I cannot stress enough what a human disaster this is, and idle hands will only make this tragedy worse. The over 2 million people in Port-au-Prince tonight face catastrophe alone. We must act now.
"President Obama has already said that the U.S. stands 'ready to assist' the Haitian people. The U.S. Military is the only group trained and prepared to offer that assistance immediately. They must do so as soon as possible. The international community must also rise to the occasion and help the Haitian people in every way possible."
Celebs also turned to their Twitter pages to express their thoughts and prayers for the people of Haiti.
Article continues below advertisement
"Hold the ppl of Haiti/surrounding islands in your heart and prayers tonight," Taraji P. Henson Tweeted to her fans last night.
Olivia Wilde, who recently visited Haiti, pleaded with her fans to donate, writing, "Places where we stood weeks ago are now rubble. I'm gutted. Please keep spreading the word. Thank you to those who are donating! You are saving lives by the minute."
Lindsay Lohan also Tweeted, "Yele haiti now for the disaster. Please do all that you can. Please."
"Anyone that may be listening's attentionCall 1884074747 State Dept for Haitian ReliefPlease help them… I know I will as much as I can."
People can donate by calling 800-77-OXFAM (800-776-9326), online at www.oxfamamerica.org/haiti.