NEWS
Conan O'Brien was Invited to Join David Letterman and Jay Leno's Super Bowl Ad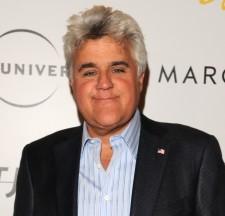 The Super Bowl ad featuring late night rivals David Letterman and Jay Leno, along with Oprah Winfrey, could have included Conan O'Brien, who was invited to join the commercial.
Rob Burnett, executive producer of David Letterman's Late Show, said he approached Team Coco about Conan appearing in the promo.
OK! NEWS: JAY LENO, DAVID LETTERMAN & OPRAH WINFREY TEAM UP FOR SUPER BOWL AD
"There was an initial thought of having Dave, Jay and Conan together in the spot," Burnett told TheWrap. "I did call Jeff Ross (Conan's producer) to talk about it."
Article continues below advertisement
But the call came in the midst of the Tonight Show fiasco so nothing ever came of the idea.
OK! NEWS: OK!'S SUPER BOWL COMMERCIAL ROUND-UP
"It wasn't as if they even said no," Burnett said. "I just think they weren't in a position to consider it all."
Meanwhile, the late night hosts referenced their 15-second spot on their shows last night, taking typically different tacks.
"As you know, I watched the game with Oprah and Letterman," Jay said in his Jay Leno Show monologue last night.
"We all watched together. Letterman and I hadn't seen each other in over 18 years. We lost touch. He found me on Facebook. He made a friend request, I accepted, and we hooked up and watched the game."
OK! NEWS: JIMMY KIMMEL BASHES JAY LENO ON THE JAY LENO SHOW
"In fact, the commercial went so well," he continued, "Dave and I have decided to go to Vancouver and compete in the two-man luge."
Dave took his usual sardonic approach to the skit, which took 30 minutes to film, thanking "the actors who played Oprah and Jay Leno."