NEWS
Conan O'Brien's "Legally Prohibited From Being Funny on Television Tour" Confirmed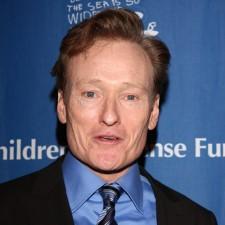 Article continues below advertisement
Though he doesn't want your expectations to be too high, his site describes the show as, "a night of music, comedy, hugging, and the occasional awkward silence."
The tour starts April 12 in Eugene, Ore., visits 30 cities and ends on June 14 in Atlanta.
"Alert! Teamcoco.com is jammed with too much traffic," he Tweeted. "If you can't get on, go to http://ticketmaster.com to buy your tickets. See you soon."