NEWS
'Conan' Ratings Are In For New TBS Show!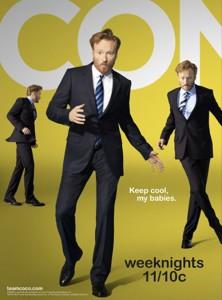 Conan O'Brien's return to late night TV is certainly the talk of the town — and his TBS debut has the ratings to prove it! The beloved host raked in 4.2 million viewers to TBS for the first episode of Conan, which beat out The Late Show with David Letterman, The Tonight Show, The Daily Show and The Colbert Report!
Conan was also a very lucrative lead-in for Lopez Tonight which had some of its highest ratings.
Article continues below advertisement
"Conan's audience has been very vocal online, and he clearly made a smooth transition from Twitter to TBS," Steve Koonin, president of Turner Entertainment Networks told Deadline, via Just Jared. "Conan delivered an extraordinary audience and stands out as the youngest talk show on television."