NEWS
Corey Haim Death Natural Causes; Mom Flushed Drugs Down the Toilet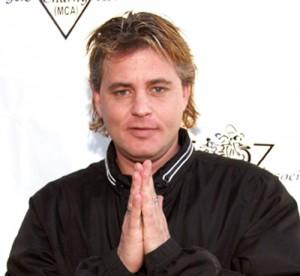 Corey Haim did not die of a drug overdose, rather, he passed away due to natural causes, TMZ reports.
The 1980's teen idol's death is listed as natural, according to the L.A. County Coroner's report obtained by TMZ.
OK! NEWS: COREY FELDMAN SAYS NO PUBLIC MEMORIAL FOR COREY HAIM
There were traces of several drugs but nothing severe enough to contribute to Corey' death, the Coroner notes. citing respiratory distress as the cause of his death as well as a condition called hypertrophic cardiomyopathy, meaning the muscle in his heart thickened, making it hard for blood to flow.
Article continues below advertisement
The Coroner also found a hardening of the arteries that supply blood to the heart, TMZ reports.
The L.A. County Coroner's Office also released new documents in which Corey' mother, Judy Haim, stated when she returned from the hospital, "she emptied the other bottles into the toilet because she didn't want anyone else to get hold of the medication and she didn't know the police would be responding to her residence."
Judy reportedly flushed seven pills of the muscle relaxer Carisoprodol after her son's death, according to the documents obtained by TMZ.
Corey's mom also told officials he may have used marijuana at some point in the last two days before his death.
The Canadian actor was found dead in the early morning of March 10 in his Oakwood, Calif., home after allegedly suffering a drug overdose. The 38-year-old star was discovered unresponsive at his home by his distraught mother.