NEWS
6 Things We Learned About The Americans From Star Costa Ronin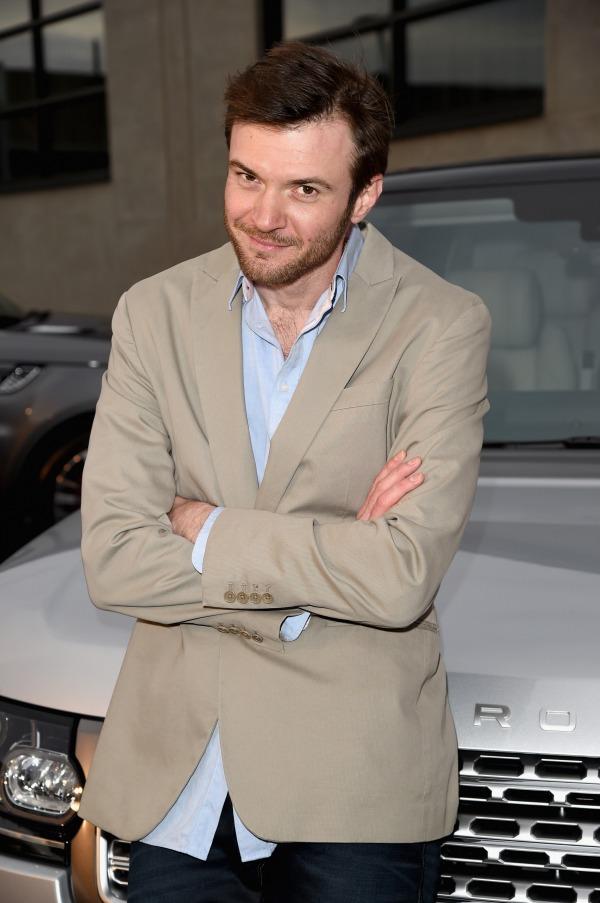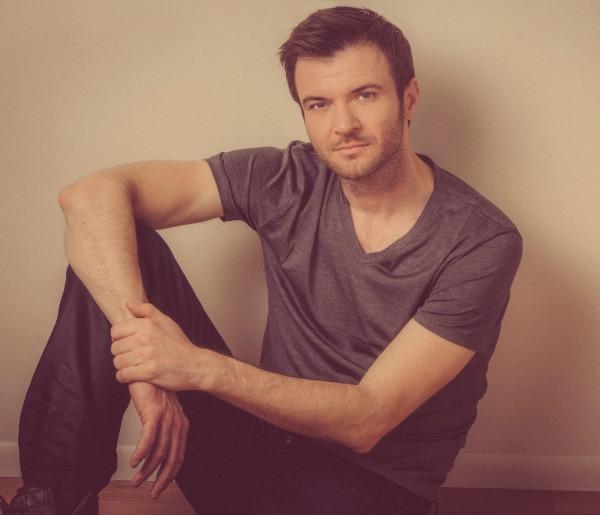 The Americans season 2 finale airs tonight on FX, as if you weren't already counting down the seconds. Luckily, we spoke to Costa Ronin who plays Oleg, to get some scoop on the show to hold you over until the big event tonight at 10 p.m. Find out what old-school gadgets the cast got to play with on set, the scene that still haunts him and what we can expect in season 3.
1. They speak Russian when the cameras aren't rolling.
Article continues below advertisement
When asked if they speak Russian on set in between takes, Ronin reveals they totally do. "Something happens when two people from the same country, sharing the same heritage, meet and connect. When you work together for 5, 6 months away from home, it's so important to have a relationship with people you work with and luckily they've put together such a terrific crew and cast that it's so easy to be working in that environment."
2. Remember that big polygraph scene this season? Well the actors got to have some fun with that one.
"We got to play with the polygraph, the real polygraph and that was insane. That radio room is basically 100% what a radio room in the Rezidentura would look like. With all the gadgets, all the knobs and everything; I haven't been to an actual radio room but from my point of view it was very authentic. And they all work! I also got to drive these cars that are in such a mint, perfect condition that throw back to the 80's. You can imagine what it's like playing with those things."
Article continues below advertisement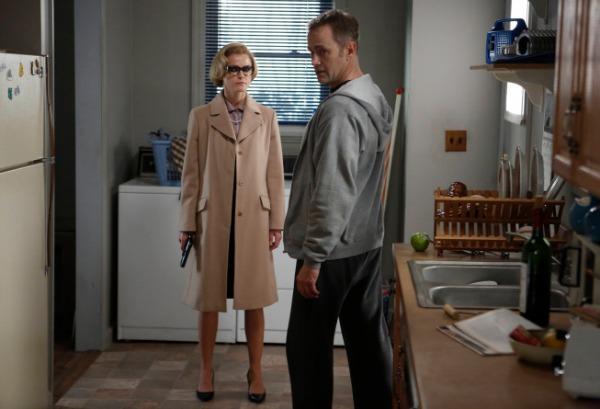 3. Less fun? This scene that is still haunting Costa.
While we're still blushing and gasping at the scene where Elizabeth wants to be with "Clark", there was another moment that has really stuck with Ronin. "There was this scene between Elizabeth, Larrick and Chena when Larrick kills her and Elizabeth has a gun on Larrick and then she just lowers it halfway through the scene. That blew my mind! Imagine you're a young girl and you're working with your mentor, and when we watch it, we have an insight into what Elizabeth is thinking but Chena doesn't. She thinks she's working with her mentor, doing the right thing, so excited about the cause. Then she's got this bad guy that everybody's trying to kill, he's got her in a headlock, she's suffocating and her mentor is in the room and she's got a chance to end it, kill him, save her. She is looking Elizabeth straight in the eye and Elizabeth is lowering the gun. That is such a powerful moment. If you try to see the world through their eyes, that's a spot I really don't want to be in. That is the ultimate betrayal right there because she doesn't think that she's doing something wrong."
WATCH: Scoop on the new seasons of RHONJ, Vanderpump Rules and more from the stars themselves
4. No one can figure out these damn relationships!
Is Oleg and Nina's relationship a flirty hookup? A truly honest, meaningful connection? As the man behind the character, Ronin has some pretty interesting insight to it. "Well, it can't be honest. Because nothing in that environment is what it seems. Nothing is honest, and they can't afford to be honest with each other because their lives depend on it. And not just their lives, but the lives of their families, the lives of their countrymen and any wrong move can lead to a war breaking out. Imagine being in a relationship with somebody you love and you look into their eyes and you know that you cannot open your heart and be completely honest, even in the most truthful and honest moment when you're making love? But these are the lives of those characters. I can't speak for Nina, but Oleg is definitely in love with her. He loves her deeply and cares for her and we see glimpses of it throughout the season, but he cannot open up. So when he tells her, 'Look if you don't get Agent Beeman to turn then you have to run.' I mean if you think about that action, he's basically putting his life on the line. All it takes is for Nina to go and tell Arkady or anybody else that this is the game that Oleg is playing, he's done. He's absolutely done. And he's effectively committing an act of treason himself. He's putting his life on the line and his job on the line to say look, right now I'm going against my superiors, I'm going against my country, and for Oleg, treason is such a massive betrayal for him. He can tolerate deception but not from someone he loves. He understands betrayal and lies are the tools of the trade but that's about those two, not about the country. Once you betray the country you cross the line. He feels so strongly about Russia that to find himself in a situation where he's in love with a woman who has betrayed the country, it's perplexing."
Article continues below advertisement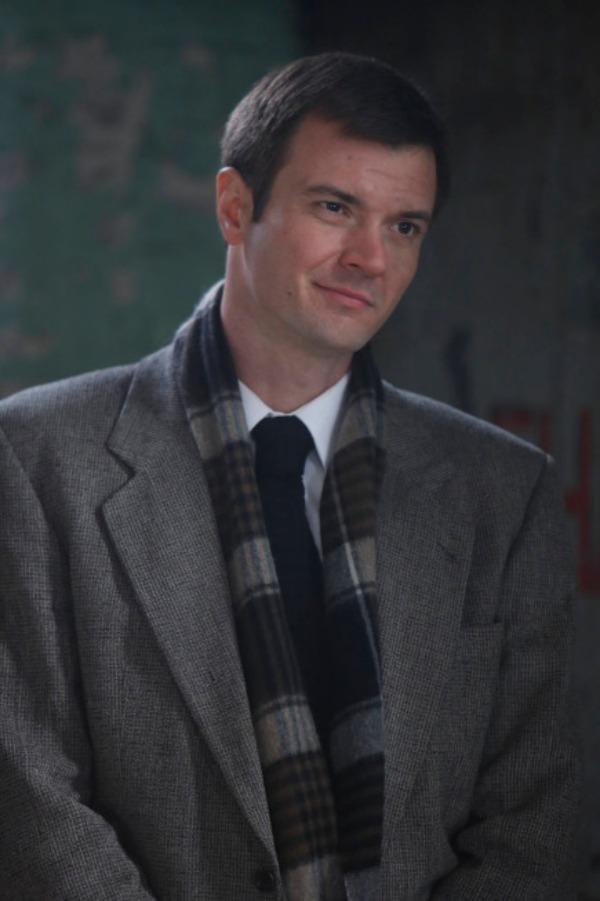 5. There is no other show like it.
"This is not one of those shows that's trying to powder facts or make it look a bit more Hollywood-y or polished or glamorous. It's a very gritty show. It's very much in your face, these are the facts, this is the story, and this is for real. This is the relationship between husband and wife, between parents and the children, between lovers and work colleagues and this is what it is. So truthful and so in the moment and not as fluffy, I guess. I think there should be more television like it. This show is working on so many different levels. It's one of those shows you have to watch definitely more than once to really get all the intricacies of it." Ok, we kind of knew this one already, but to hear somebody who's in the show speak so highly of it is awesome. And we'll definitely be watching tonight's season finale over and over...and over.
6. So what can we expect tonight and next season??
"I can absolutely tell you... but I won't," Ronin teases. Damn, so close! "That would be me robbing the audience of the opportunity to experience it for themselves. You basically lead those lives that the 2-3 months the show is playing. I'd hate to be the guy who steals that from everyone. You've got to watch it, bring your handkerchief, bring your bottle of vodka and drown your tears." You heard the man, get ready for a lot of drunk tears tonight!
Article continues below advertisement
And for season 3: will Ronin be a part of it and where the heck can they even go from here? Well, it sounds like he knows about as much as we do.
"I have no idea. I don't know. It depends on where the story is going to go and where they want to take the story. Season 3 will be taking place in the time continuum later in the 80's, the peak of the Cold War so there's just so many ways they can go about telling the story. I'm really excited either way. It would be phenomenal to be a part of the next season but if not, I'll be there every Wednesday watching it. Either way, it's such a terrific show and I'm so thrilled for the audience. I'm so excited these stories are being told in the way they're being told and there is no clear differentiation between the good guys and the bad. And if you find yourself rooting for the other side, you have to check yourself. You want the Russian KGB spies to win! It's an amazing ability the show has.
The Americans season 2 finale airs tonight at 10 p.m. ET on FX.
What do you think will happen in the season finale tonight? Tell us in the comments below or on Twitter @OKMagazine.