NEWS
Bethenny Frankel Mends Her Friendship With Countess LuAnn de Lesseps On-Air During an Episode of Bethenny!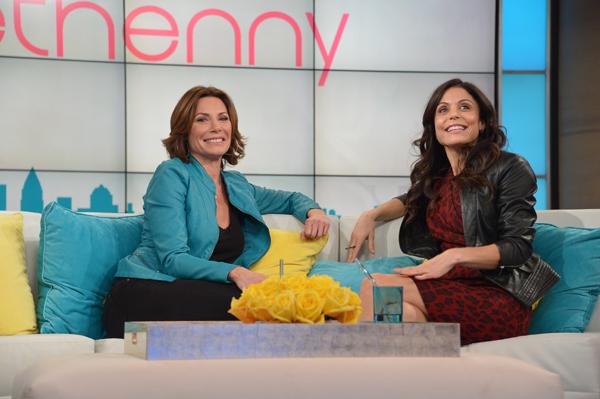 When was the last time we saw these two on camera together?! It was probably at a reality TV show soiree or sitting on a couch with Andy Cohen nearby. Oh, how times have changed.
Instead of meeting up at a swanky restaurant, each with a glass of champagne in hand, or for brunch and a walk through central park, Bethenny brought her old pal the Countess LuAnn de Lesseps onto her talk show to, well, talk a few things out. They had a somewhat "uncomfortable" relationship on the Bravo show, and the one-on-one chat in front of a live audience was clearly needed.
Article continues below advertisement
So what did they discuss on the episode that is set to air tomorrow? Bethenny basically expressed that she never felt that LuAnn was never sharing her entire life on air, unlike herself. Bethenny also mentioned that LuAnn's platform of being "appropriate" didn't really coincide with really revealing it all on the show.
After touching on their now mended friendship, Bethenny asked about LuAnn's once extremely serious relationship with Jacques Azoulay and details behind the breakup. When asked about him, LuAnn voiced, "I'm not starting over. I want to be swept off my feet again. I am a hopeless romantic. I want to get married again and after 4.5 years if they haven't popped the question, it's time to move on."