NEWS
Courteney Cox to Howard Stern: David Arquette Treated Me Like a Sex Object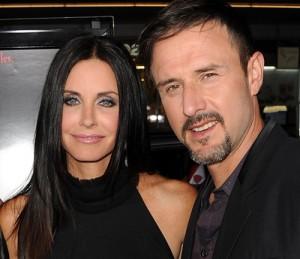 Courteney Cox has had enough of her estranged hubby David Arquette sounding off about their relationship on The Howard Stern Show, and this morning she got her two cents in. While David was in the studio with Howard Stern, Courteney chimed in, saying that some of their marital problems stemmed from his obsession with having sex.
When Howard asked about the real reason for their split, Courteney offered a joint explanation.
Article continues below advertisement
David added that he wanted to get back together, but Courteney maintained that they are better separated.
She also told Howard she has not had sex with anyone since the split, despite the rumors about her and her  Cougar Town co-stars.
Listen to the full interview HERE.