NEWS
Crucial Snoop Dogg Vote Still Up for Grabs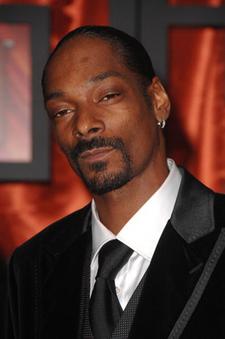 While celebs like Oprah, Scarlett Johanssen and Chuck Norris have already pledged their support to various Republican and Democrat candidates, rapper and porn entrepreneur Snoop Dogg's allegiances remain elusive.
In an exclusive interview with Larry King, airing this Friday, the Dogg-izzle admitted that he liked both Hillary Clinton and Barack Obama. King asked if Snoop felt a kinship with Obama as a fellow black man. But while Snoop admitted that he felt proud that Obama was running, he refused to endorse the candidate.
Article continues below advertisement
This leaves the critical Dogg Pound voting block undeclared. Said Snoop, "Whether it's Barack — a black man — or Hillary — a woman — change is good."