NEWS
Cynthia Nixon Slams J.K. Rowling's Anti-Trans Remarks: 'It's Really Baffling'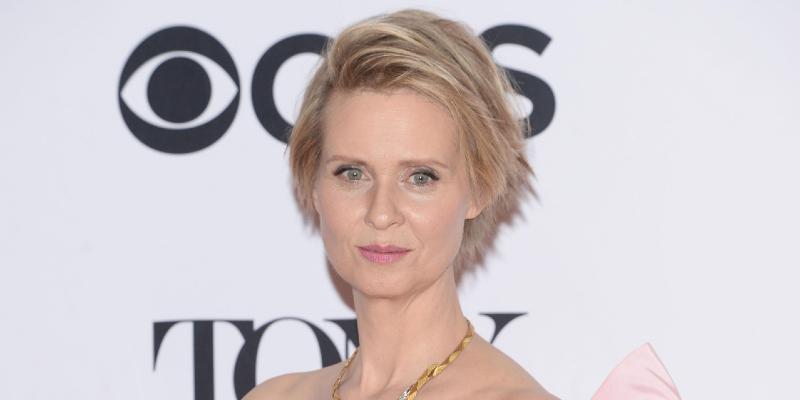 Cynthia Nixon slammed J.K. Rowling's controversial anti-trans comments and revealed that her son, Samuel, who is transgender, had a hard time coming to terms with the remarks.
"It was really painful for him because so much of his childhood was tied up with Harry Potter. We're a Harry Potter family," the Sex and the City alum explained to The Independent in an interview posted on Monday, September 14. "The books seem to be about championing people who are different, so for her to select this one group of people who are obviously different and sort of deny their existence, it's just … it's really baffling."
Article continues below advertisement
HARRY POTTER' STAR RUPERT GRINT IS MAKING MILLIONS — AND HE'S NOT EVEN ACTING!
The mother of three added: "I know she feels like she's standing up for feminism, but I don't get it."
In June, the 55-year-old book author received backlash after she tweeted about an article called "Opinion: Creating a more equal post-COVID-19 world for people who menstruate."
The U.K. native added, "People who menstruate. I'm sure there used to be a word for those people. Someone help me out. Wumben? Wimpound? Woomud?" As a result, Rowling angered the LGBGTQ+ community and their allies who found the remark to be extremely transphobic.
After receiving heat for her commentary, she released a controversial essay, where she spoke about her views on gender. However, Rowling's remarks were not seen in a positive light.
"I refuse to bow down to a movement that I believe is doing demonstrable harm in seeking to erode 'woman' as a political and biological class and offering cover to predators like few before it," she wrote.
"So I want trans women to be safe. At the same time, I do not want to make natal girls and women less safe. When you throw open the doors of bathrooms and changing rooms to any man who believes or feels he's a woman ... then you open the door to any and all men who wish to come inside," she added.
Article continues below advertisement
As a result, GLAAD President and CEO Sarah Kate Ellis called the piece a "dangerous missive about transgender people" that "flies in the face of medical and psychological experts and devalues trans people accounts of their own lives."
DANIEL RADCLIFFE REVEALS BINGE DRINKING PAST TO COPE WITH 'HARRY POTTER' SUCCESS
In June 2018, the A Quiet Passion actress revealed that her eldest son identified as transgender in an Instagram post. "I'm so proud of my son Samuel Joseph Mozes (called Seph) who graduated college this month," she captioned the photo of Samuel on the day of his graduation from the University of Chicago. "I salute him and everyone else marking today's #TransDayOfAction."
On Monday, September 14, former fans created the hashtag #RIPJKRowling on social media — right before her new book, Troubled Blood, is about to be released, which features a cross-dressing serial killer.
ACCIO, BOYFRIEND! EMMA WATSON'S RELATIONSHIP HISTORY
"In memory of jk rowling. she ain't dead, but she killed her own career by proudly hating trans people & no one would really miss her that much anyway," one Twitter user wrote, while another added, "Imagine getting canceled so hard, we have to pretend that you died."