NEWS
'Harry Potter' Star Rupert Grint Is Making Millions — And He's Not Even Acting!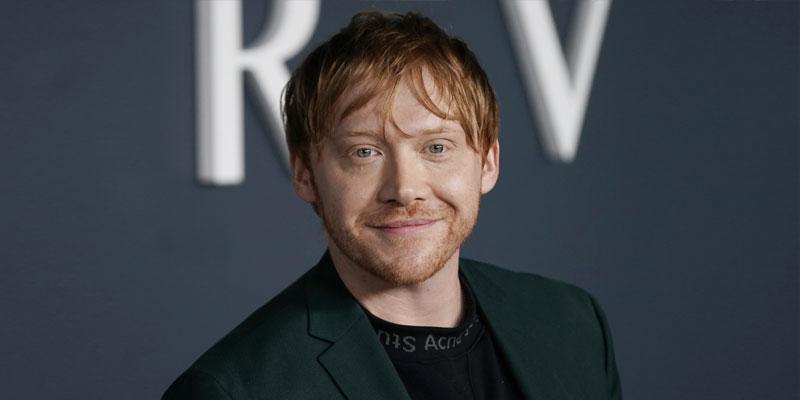 Rupert Grint was relatively modest in his role as Ron Weasley in the Harry Potter movie franchise, but the 32-year-old is also quite shrewd with his finances. So much so, the actor has managed to add over $3.98 million to his $66.4 million fortune.
Despite being cast in only one television show — AppleTV+'s drama Servant — in 2019, Grint managed to make over $77,000 per week that same year. But how? Apparently, the red-headed hunk is quite savvy with his investments.
Article continues below advertisement
RUPERT GRINT AND GF GEORGIA GROOME TAKE SWEET STROLL AROUND MANHATTAN
The father of one — who earned over $53 million from the Harry Potter franchise — owns houses and buildings that are worth more than $26.6 million. His company, Clay 10 Ltd, revealed their accounts this week, showing a significant rise in its fortunes.
According to The Sun, Clay 10 has investments that amount to more than $9.3 million. Another firm that oversees Grint's involvement owns homes worth more than $5.3 million in Bedfordshire and Hertfordshire, his hometown.
"Rupert's become a real property magnate and has been working his magic on building his empire," a source told the outlet. "His portfolio is worth around £24million ($31,894,680.00 U.S) now and he's growing it all the time. He has started three property businesses which are all bringing in a tidy sum."
DANIEL RADCLIFFE TALKS LIFE AFTER HOGWARTS
The actor recently welcomed his first child with girlfriend Georgia Gloom in May 2020. "Rupert Grint and Georgia Groome are delighted to confirm the birth of their baby girl," the couple's publicist told Page Six in May 2020. "We would please ask that you respect their privacy at this very special time." The couple has been together since 2011.
Article continues below advertisement
Rupert has not worked much in movies since completing the Harry Potter movies in 2011. His recent series, Servant, follows the life of Sean and Dorothy Turney, a couple based in Philadelphia who hire Leanne to be the nanny of their son Jericho who happens to be a reborn doll.
"I probably haven't watched anything I've done since Harry Potter and the Chamber of Secrets," he told Forbes in November 2019.
EXCLUSIVE: THE CAST OF HARRY POTTER (AND JOEY FATONE!) ON WHAT THEY LOVE ABOUT THE BOOKS AND MOVIES
However, Grint couldn't help but gush over the new series and how it differed from his previous jobs. "I find it really difficult to look back," he added. "With this show, I've seen the first episode so it's very different for me and that's exciting. I've never felt the way I did with this when I was waiting for the scripts. I was kind of addicted to them, so this definitely feels like very new ground for me."