NEWS
WATCH Daisy Lewellyn Reveal Cancer Diagnosis To Mica Hughes In Blood, Sweat & Heels Clip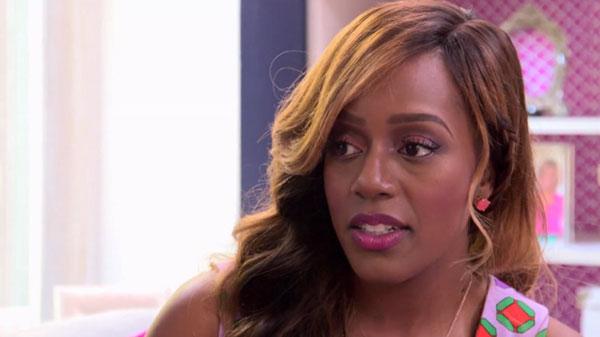 Article continues below advertisement
My makeup artist was like, "Your eyes are like green." Like the white of my eyes were lime green," Lewellyn recalled. "So I go to the doctor. They run some tests, and he was looking like he just saw a ghost." She went on to say that her doctor then told her he found a tumor in her bile duct. She added that they performed surgery to remove the tumor, but then found more cancer cells while completing the procedure.
PHOTOS: Phaedra Parks Open To Forgiving Kenya Moore, Says She's "Willing To Hear Her Out"
The heartbreaking news pushes both Lewellyn and Hughes to tears. But Hughes rallies around her friend as the fearless Lewellyn vows to keep fighting through the struggle she is currently facing.
Check out Hughes share her love and support for Daisy during her unexpected diagnosis in the clip above.
What did you think about the Season 2 premiere of Blood, Sweat & Heels? Tweet us @OKMagazine or let us know in the comments section below.
You can catch the latest episode of Blood, Sweat & Heels on Sunday at 9 p.m. EST on Bravo.