NEWS
'Dance Moms': Does Abby Lee Miller Need the Team, or Does the Team Need Abby?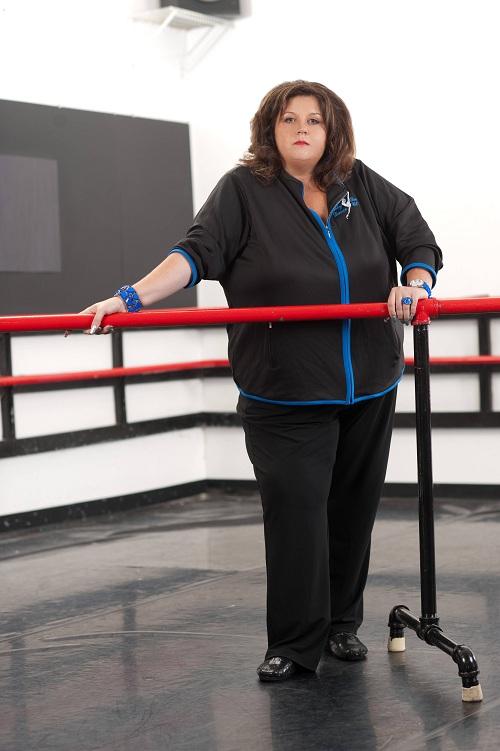 Forget "to be or not to be." The real question is: who has more bargaining power? Abby Lee Miller or the dance team? Last night's Dance Moms attempted to give an answer to that question.
Shortly before season 3 premiered, a lot of rumbling began about what the draw of the show really is. The moms are certain that people are tuning in just to see their daughters dance (most said as much on Lifetime's premiere special). On the other hand, Abby has every right to think she's the real draw—she's the only one to get her own spinoff so far (Abby's Ultimate Dance Competition).
Article continues below advertisement
Last night, the moms staged a sit-in, or a strike, or something. It was a little confusing. It first took place in the bathroom, and then in the parking lot. We're not sure why they couldn't have come up with this plan before getting to the studio. It would have been just as entertaining to watch Abby pace angirly around an empty room by herself and wonder why no one was there except Shelly and Ally. Of course, then we would have missed out on Christi Lukasiak likening Abby screaming at dance moms in their cars in the parking lot to a scene in Jurassic Park, and that would have been a real shame.
Article continues below advertisement
The moms were fed up, see. They planned to have their kids put on their own show at the mall. This would show Abby all the talent she has in her studio that she doesn't use, for sure. That might have worked if Abby had actually been at the mall for the performance, but she wasn't. She was busy forming a new dance team, centered around a little girl named Sophia Lucia. She's 10, she sounds like Minnie Mouse, and she dances really, really well. She's Maddie Ziegler's worst nightmare.
OK! NEWS: ABBY LEE MILLER OF DANCE MOMS PRAISED FOR TEACHING STYLE BY FORMER STUDENT AND BROADWAY STAR
It was at this point that the episode became a mess. All of a sudden, we're watchng moms we don't know fight about kids we don't know. Abby became the bright spot in the episode, and even though we like her, that's not the role we want to see her play. The lightness needs to come from Maddie comforting little sis Mackenzie when she thinks Abby's going to yell at her, or Nia Frazier's mile-wide grin after she executes her death drop. Not Abby saying, "I don't know what it is about me that attracts the crazies!"
We hope the REAL dance moms are back next week. And that includes Kelly Hyland, with Brooke and Paige in tow. The truth is, Abby needs the team and the team needs Abby—it's not a question of one or the other.
Did you miss the usual formula of Dance Moms last night? Let us know at @OKMagazine!
(Or just let me know, I could talk Dance Moms all day! Tweet me @reallylsass)