NEWS
Dance Moms Recap: New Mamas = Fresh Drama!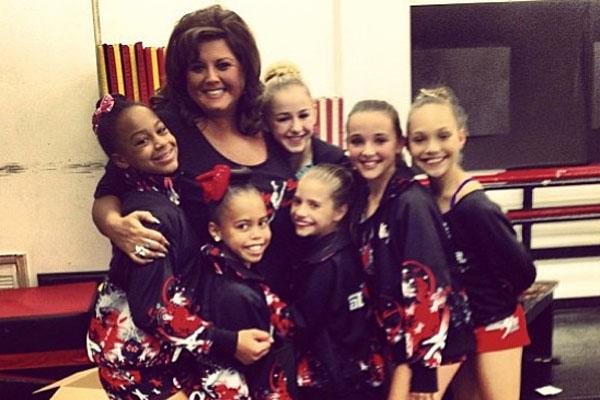 The Dance Moms franchises collided this week as the Abby Lee Dance Company faced off against the Candy Apples new-but-not-so-improved team featuring Lucas from Dance Moms: Miami and Hadley from Abby's Ultimate Dance Competition. When you add up all the mama drama, it was like a perfect storm!
Here's some highlights:
-Payton returned to the ALDC competition team along with her outspoken mom Leslie to replace Kelly's daughters Brooke and Paige. Queen Bee Christi welcomed her nemesis Leslie back for a hot minute and then quickly reminded her she will never be a real Dance Mom.
Article continues below advertisement
OK! Ask Heather: The RHOC Star Talks Motherhood and Babies!
-Anthony's mom came to the competition and showed everyone who's boss. Guess we know where the Candy Apples choreographer gets his temper from! Anthony's mom wasted no time getting in Jill's face while defending her son's honor. If the other moms hadn't stepped in, we're pretty sure she would have eaten Jill for dinner.
-Cathy's daughter Vivi still looks like she's secretly plotting an escape from her dance-crazed mom.
-Lucas still hasn't realized he needs to wear a shirt when performing.
-Abby thinks Brooke is throwing away her dance career to be a singer. And with genuine human emotion says, "Don't you think that hurts me?" Something tells us Kelly, Brooke and Paige will be back sooner than later!
Did the new moms spice things up enough? Let us know in the comments below or tweet us @OKmagazine.