NEWS
'Dancing With The Stars' Reflects on 300 Episodes, Talks New Format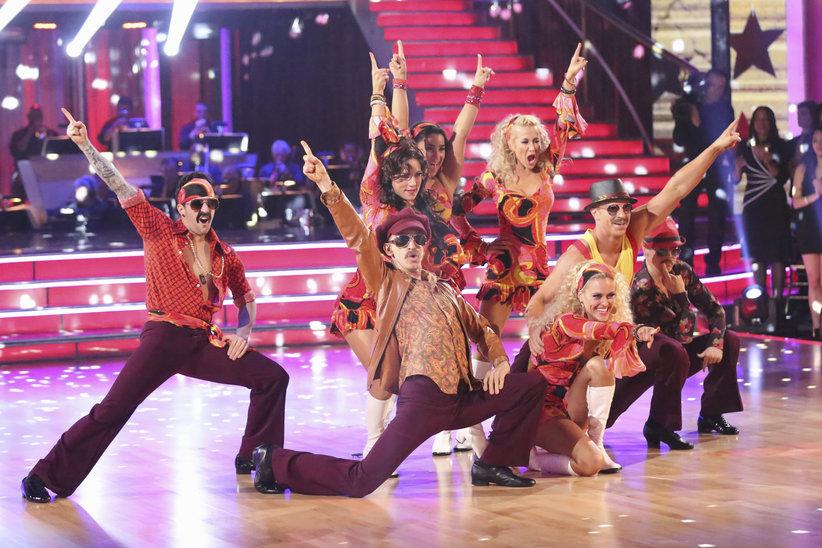 Dancing with the Stars celebrated its 300th episode on Tuesday night with a party at Los Angeles hotspot Boulevard 3, bringing castmembers from the past and present together for a star-studded night. But in even bigger news for the dance competition, next season the show will be downsized to just one night each week in a two hour block, a move host Tom Bergeron doesn't consider a bad thing.
Watch: Jennifer Aniston Tells You How To Have a Great Hair Day
Article continues below advertisement
"I'm a glass half full kind of guy," says Tom. "I get the rationale behind it. There's no denying the numbers have been slipping. On the plus side we still beat The Voice last night by two million viewers, but they are beating us in the demo and that's what the advertisers look to and that's the strategy behind, I think, pushing the Tuesday viewers into a Monday show."
OK! News: Kellie Pickler Talks About Overcoming Troubled Childhood
While the logistics of the new format have yet to be worked out, Tom thinks eliminating an hour from the series each week will help the show feel more robust in its content.
"There have been times in the past, and this will not come as a news flash to you, late in the season we're stretching to fill two hours," he admits. "It's sort of like, how much water can you put in the soup? This will afford us the luxury of not having to worry about that. We've gone from sometimes stretching to fill the three hours to now saying, okay, we've got an embarrassment of riches here with what we can do in two. Interestingly the research we've had over the past few years shows that only about 40 percent of our Tuesday viewers have watched the Monday show. I would've thought there'd be much more crossover."
Article continues below advertisement
"When they made me do the 'YMCA'—that wasn't expected," says Bruno. "That was a surprise because I thought I only had to kind of mess around and then I had to turn up and learn the whole routine with 25 year old dancers. You should have hear my language—it was not for printing. But then after that I really enjoyed it so it was going back after 30 years of dancing sharing the stage with the kids, which I really enjoyed. In retrospect it was good. If I had known I would have said no."
What do you think about Dancing with the Stars having only one show a week? Tell us in the comments below or tweet @OKMagazine.