NEWS
Bravo's 'Princesses' Talk 'Long Guy-land' and More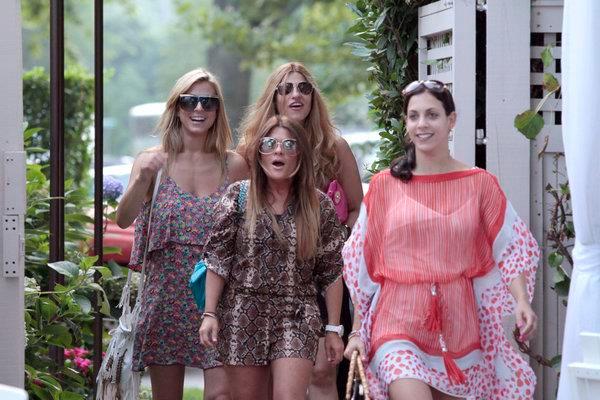 Bravo's Princesses: Long Island is going to be good. I just know it. Which is why I'm counting down the days 'til June 2 when the reality show, which follows six Long Island ladies who still live at home, premieres. I chatted with series stars Joey Lauren, Chanel Omari and Ashlee White at NBC's Summer Press Day and they filled me in on what to expect from their show and why they love those Long Island guys.
Article continues below advertisement
OK! News: Get Olivia Wilde's Sexy, Undone Tresses
OK!: What made you want to do a reality show?
Joey Lauren: I thought it was a great opportunity to feature the boomerang generation. It's what a lot of people are going through right now and I just thought people would want to peek in and see what goes on.
Chanel Omari: I think we all are so comfortable in our own skin and with ourselves that we figured it's time for the world to get to know us and have fun with us and get to know our family dynamics, our luxury lifestyles. We're relatable. We figured let's put ourselves out there.
Ashlee White: That's why I jumped at the opportunity. I loved the whole incorporation of the family. I'm so family-oriented so I couldn't wait to have my family involvement and the luxury and the labels that it's all about. I think I'm the epitome. I was all for it.
OK! News: 'Jerseylicious' Star Tracy DiMarco Dishes on Wedding Plans
OK!: What do you think the biggest misconception of Long Island girls is?
Article continues below advertisement
JL: That we're all high-maintenance and that we've all had things handed to us.
CO: I think they think we are all only about materialistic things, however even though we've been raised in a privileged environment, we still have humble aspects about ourselves. We're hustlers in our own right. We're very independent. Even though we do have great relationships with our families, we still go through everyday issues like everyone else.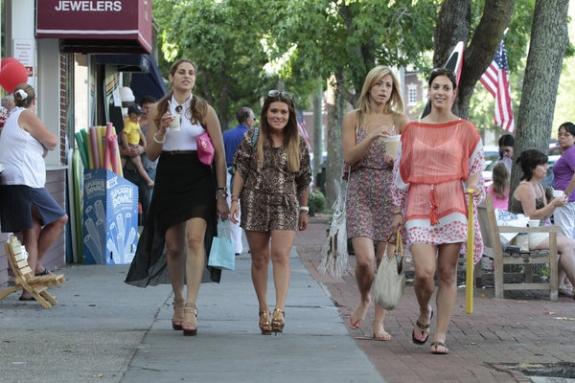 OK! News: Tia Mowry-Hardrict Runs Miles For Melanoma, Launches Milky
OK!: Do you see yourselves living on Long Island permanently?
JL: I'm not sure. I love being at home but I definitely want my independence like every woman and I want to get married and have kids. Stay tuned. You'll see how it develops.
AW: I am the Long Island girl. I love living with the parents. They're my best friends. I live with my best friends but when I get married, which I cannot wait, I'm looking for my Prince Charming, you better believe I'm staying close to my parents. They might be a block away.
Article continues below advertisement
OK! News: The Band Perry Works to Outnumber Hunger
OK!: How do you feel about Long Island guys?
AW: I'll tell you why I love them. It's because I'm looking for an older, successful gentleman so that's really what you're getting at the places I go to on Long Island. I don't discriminate between divorced or single so I love that there's a lot of older men. It's not like I'm going out and fist-pumping and going to a club, I'm going to these great restaurants and meeting these fabulous older men I can't get enough of!
CO: That's why they call it Long Guy-land.
JL: I don't want to stereotype, there are great people all over. You never know.
OK! News: Sean Lowe Talks Wedding Planning
OK!: Is there anything you're not looking forward to seeing on TV?
JL: Absolutely! We all have really strong personalities. There's definitely conflict. Things are always misinterpreted and sometimes it's hard to be vulnerable. It's part of the experience.
OK!: Did you know the other girls before you started filming?
JL: We all knew of each other, being from Long Island you always know someone so a few of us were friends and have gotten closer because of the show but we all knew of each other.
OK!: What is your own Bravo obsession?
JL: I have not missed a Watch What Happens Live ever. Andy Cohen is hilarious.
Which new Bravo show are you most excited about? Tell me in the comments below or tweet @OKMagazine.