NEWS
Dancing with the Stars: Ted's Take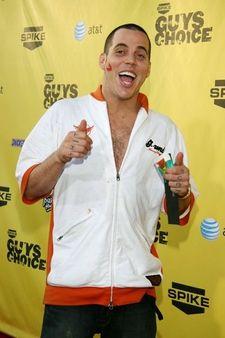 With a new season of Dancing With the Stars starting up again next month, I though it only befitting to have an expert size up the contestants.
Or at least, someone who's taken a turn (and a spill!) on the ballroom dance reality competition series.
Ted McGinley, who saw his exit early on in season seven, gave me his take on how the new cast will fare on the dance floor "I think this will be the year of the man, the year they claim it back," says Ted, adding with a laugh. "This would have been a good year to have been a person with no experience. Looks like there are more people in my boat."
Article continues below advertisement
But that won't be a problem for Sex and the City movie star Gilles Marini. "The French actor? They are born with style and grace so they are already good," Ted proclaims. "He'll look great in the costume and once he says something, he's in."
Ted thinks that rapper Lil' Kim and the athletes will do very well on the dance floor. "Football star Lawrence Taylor was the fastest player in his position and so skillful," Ted says. "He was sort of this untamed beast, and I'm curious to see if he'll still be the same way when he dances."
He's saying a little prayer for country singer Chuck Wicks, who's taking the stage with real-life girlfriend Julianne Hough as his partner. "If they make it through this, I'll be the first to buy them a wedding present," Ted declares. "If they can make it through this test, they can make it through anything, though maybe they've been practicing secretly in their hotel room."
Ted's pick for taking it all? Actor David Alan Grier. "I think he's one of the funniest guys I've ever heard and seen," Ted says. "He's a trained Yale graduate. I'm sure he's got some musicality, and he'll get a ton of votes."
Article continues below advertisement
That is, of course, if Ted's conspiracy plan for Apple founder Steve Wozniak isn't true. "I'm sure he's already got some computer virus that's affecting all of our cell phones, that's set up to vote," Ted chuckles.
And Ted even has advice for the ever-unpredictable shock comedian Steve-O. "I think he's going to do what I threatened to do if I screwed it up, break into this insane impromptu dance and spin on his head," Ted advises. "When all else fails, put a staple in something and get out there."
Read more commentary from DWTS alum and stars in the new issue of OK!, on sale Thursday.
Dancing with the Stars, season eight, high kicks off Monday, March 9 at 8 p.m. on ABC.