NEWS
Dancing With the Stars' Robert Herjavec And Kym Johnson Talk DWTS Obstacles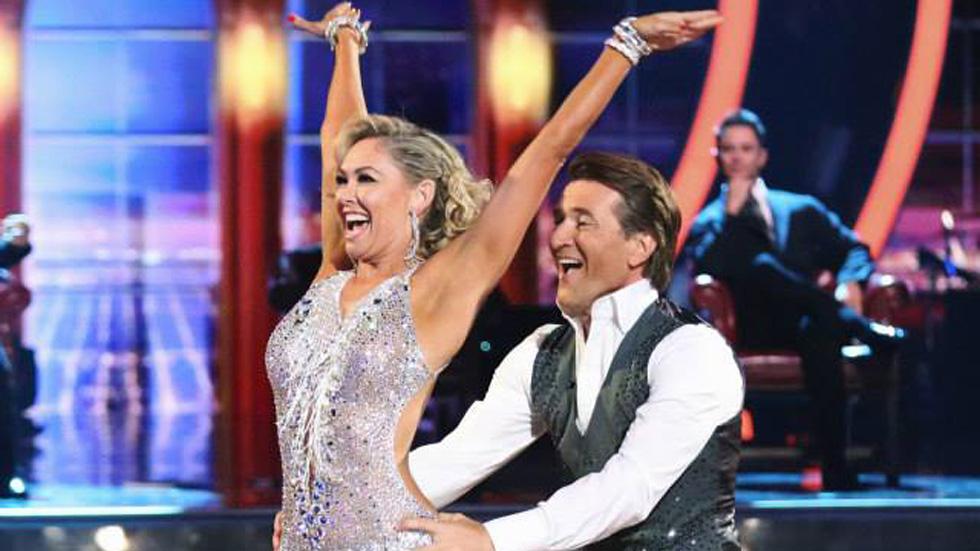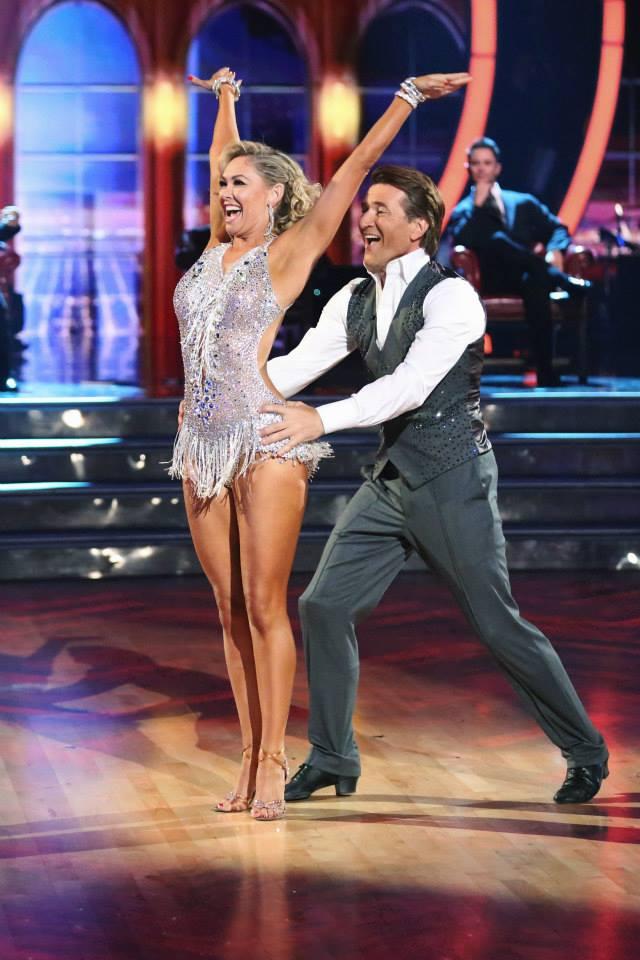 Sparks have been flying between Shark Tank star Robert Herjavec and his pro dance partner Kym Johnson both on and off the Dancing With The Stars ballroom dance floor.
On March 30, OK! Magazine caught up with the flirtatious dance duo shortly after they poured on the emotion with their week three performance dancing to Ellie Goulding's "How Long Will I Love You."
OK! Magazine: What are you and Kym doing well?
Article continues below advertisement
Robert: "I think we have a great learning relationship. She Kym has done a great job of teaching me, I think we are doing that very well."
Kym: "I think we are improving every single week. We definitely improved this week with the Rumba, we've got room to go for sure, but we are heading in the right direction. A steady climb."
OK!: After hearing from the judges, what could you improve on and what are you not doing as well compared to the competition?
MORE ON:
Dancing With the Stars
Robert: "I don't think at this point in our competition we are worried about the other people. We need to bring up our game and focus on ourselves."
Kym: "I think everyone is really good this season, so the competition is really tough. And we need to do something to set ourselves apart from the rest of the pack. Next week is going to be amazing. We are doing the Waltz. That is a dance where you are in frame, but it is a beautiful dance. He is really good with his rise and fall, so it will be great for him. It will be a beautiful dance."
Article continues below advertisement
Robert: "I like your optimism."
OK!: What is missing from the competition that you could use to your advantage that isn't currently being used?
Robert: "They are not allowing us to buy points. I think it would be good if you could you know pay ten thousand dollars for an extra point, I would go for that.
Kym: "Why don't you go speak to the judges about that, Robert. Speak with Bruno –he likes Ferraris, so he might listen."
OK!: What obstacles are you currently facing at this point in the competition?
Robert: "My lack of dancing ability. That is the biggest obstacle in the competition at this point!"