NEWS
Daniel Radcliffe: Robert Pattinson & I Are "Big Names" Not Good Actors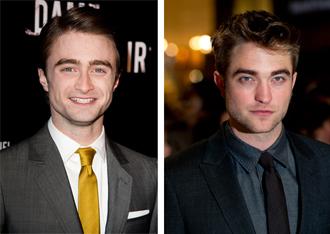 Article continues below advertisement
"People like me and Rob Pattinson... are at the moment big names and bankable — whatever that means," Daniel tells Den Of Geek. "There are very few actors whose saying yes to something would mean a green light for that film. I think probably George Clooney, Brad Pitt, and Johnny Depp, are the only three that have that kind of pull, and that comes from how they've had very long careers and are universally respected as actors and as professionals. So there's a long way to go before we're at that stage."
Although Daniel admits he and buddy R-Pattz aren't quite there yet, he still feels they have been given amazing opportunities thanks to their highly-successful franchises.
"I know that people, generally speaking, have only seen me in one role, and I need to prove to them that I can do other stuff," the Harry Potter star admits, adding that now, he can branch out and experiment with different kinds of films.
Article continues below advertisement
OK! NEWS: ASHLEY GREENE DOESN'T WANT TWILIGHT TO BE THE ONLY THING SHE'S KNOWN FOR
"It is a very nice thing to know that you are going to be able to help get films made that otherwise might not get made," Daniel says. "Particularly, I'm in a position now where I am very fortunate financially on Potter, so I don't have to work for the money now, and I can just do things that interest me. I like the idea of not having to do stuff for the money, and if I want to, I can pick indie projects for the rest of my life and be quite happy doing that."
What do you think of Daniel's take on actors like him and Twilight Saga hunk Rob? Do you think he's right?