NEWS
Daniel Radcliffe Talks Life After Hogwarts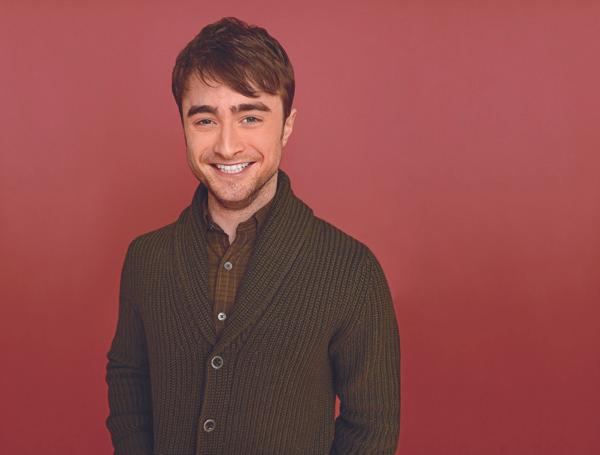 Daniel Radcliffe's American Dream: Leaving Hogwarts far behind, the british actor is soaking up life across the pond.
OK! News: 25 Of The Most Hilarious Fails At The Gym
Best-known as England's most powerful wizard, Daniel Radcliffe is taking a decidedly American turn these days while starring on Broadway in The Cripple of Irishmaan. The 24-year-old star is living it up in the Big Apple—chowing down at 24-hour diners and running a fantasy football team. Daniel gave OK! a glimpse into his life after giving up the wand.
Article continues below advertisement
OK! Magazine: Do you miss being Harry Potter?
Daniel Radcliffe: I still sign Harry Potter books, and I still meet people who are huge fans of the books and the films. I don't want that to drop off, really. But I think people are starting to see me as an actor who came out of that series rather than just as Harry Potter.
OK!: Do you keep up with Emma Watson?
DR: I haven't spoken to her in quite a while. I'm sure we'll see each other at some point. We were all together for 10 years, so we're excited to meet new people now.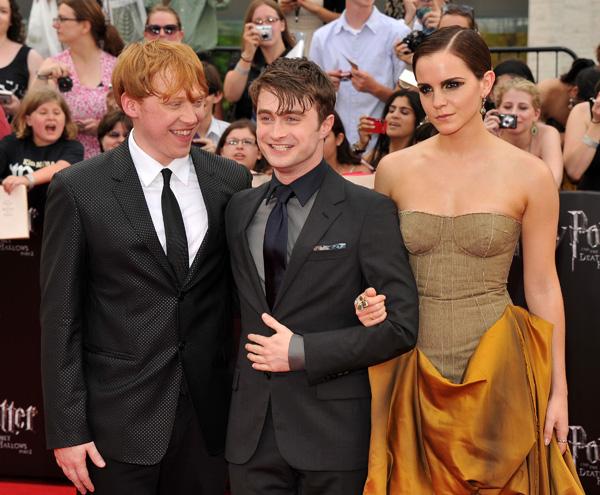 Article continues below advertisement
OK!: How are you spending your time?
DR: I have to be much better about going to the gym when I'm in New York, because it's possible for me to order pancakes at 1 in the morning. Diners are not the same in England. They don't have that eight-page menu of anything you like. That's a big difference.
OK!: What is your daily routine?
DR: Go to the gym and try to keep active because of the pancakes.
OK! News: Real Housewives Net Worth Revealed—How 9 Bravo Stars Went Broke
OK!: Anyone bother you on the streets?
DR: New York is a very easy city to live in if you're recognizable. People are positive and polite, and most don't want to bother you.
OK!: So you're not one of those celebs who goes out in disguise?
DR: I wear baseball caps sometimes. But not sunglasses, unless it's a day where everybody's wearing sunglasses. You'd go: "Why's he wearing sunglasses?" And your eyes would stay on that person until he takes them off.
Article continues below advertisement
OK!: How does working on a play compare to working in the movies?
DR: You have more of a life doing a play, because you can do stuff during the day and see people. I'm more of a functioning social human being.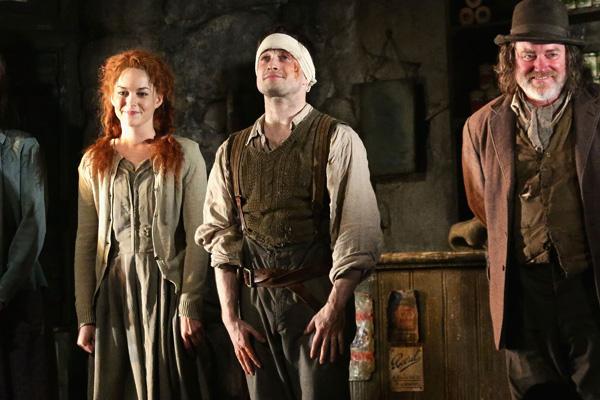 OK!: And on your day off?
DR: I'm a massive sports fan, so if I can have a day of watching loads of different sports, that's the most lovely day I can have. I love cricket and boxing, and especially American football, the NFL. I even did fantasy football last season!
OK!: Is it difficult to meet people when you're famous?
DR: It's not particularly hard. I've always had relationships. It's easy to tell if someone is genuine or not.
OK! News: Will Zac Efron Be Taking It All Off For The Magic Mike Sequel?
OK!: Would you ever date a fan?
DR: That would be a horrible move. It would make me very strange.
Do you still think of Daniel Radcliffe as Harry Potter? Do you think his career will stand the test of time? Share in the comments or tweet us @OKMagazine.