NEWS
Danielle Lombard Reveals Dean Unglert 'Was Encouraged' To Break Up With Her On 'BIP' Finale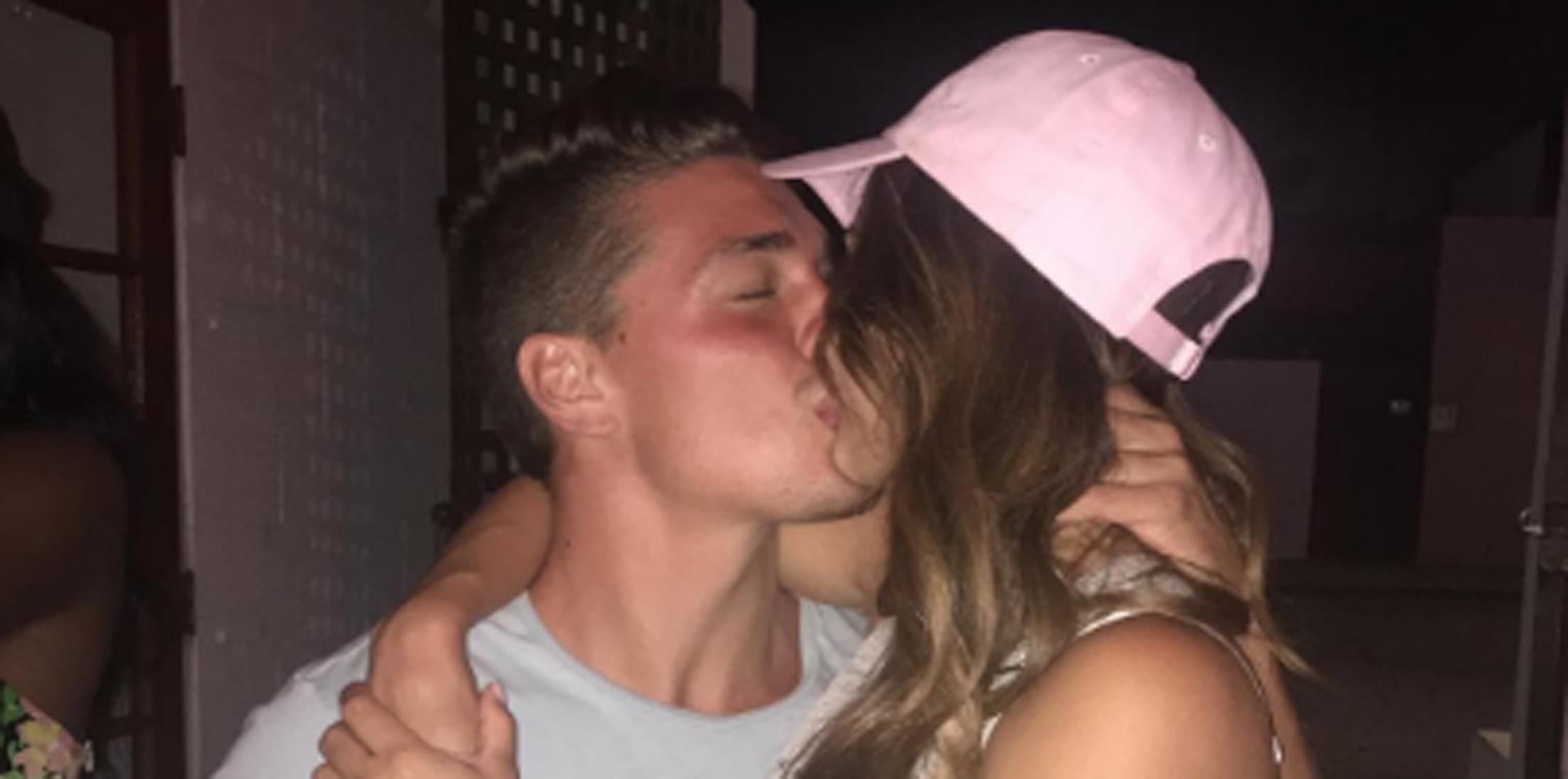 Danielle Lombard was still buying what Dean Unglert was selling even after their oh-so-tragic break-up on Bachelor In Paradise.
Despite having her heart-broken by the former Bachelorette star (Dean told her on their last day in Paradise that he mistakenly chose her over the other member of their season-long love-triangle, Kristina Shulman), the business owner told Us Weekly exclusively that she rekindled her relationship with the BIP playboy after cameras stopped rolling because she believed he only broke up with her to "save face."
Article continues below advertisement
After Dean said he wanted to leave Paradise separately, "I went back to my hotel room and I think it was five minutes after I put my bags down that I got a phone call from him," Danielle said.
"I didn't want to talk to him at all," she added. "I hung up on him several times before actually staying on the line. I gave it to him straight. I said, 'You don't know what you want. You made a complete fool of me on national television. You literally told me you loved someone else and now you're calling me saying you want to hang out. I just don't understand your thought process.'"
That's when Dean being Dean (he strung both Kristina and Danielle along all season) allegedly told Danielle his break-up with her was all for show.
"He told me that he was encouraged to say those things," she revealed. "I just think his break-up with me was his way of saving face at the end of Paradise."
"He came over to my hotel room and we talked some more," she continued. "As soon as we got back to L.A., we hung out with each other and started this off-camera relationship that I thought was going in the right direction."
Article continues below advertisement
As OK! readers' know, DLo only learned that their relationship wasn't heading in the "right direction" during the BIP reunion when a clip was shown of Dean admitting he was "in love" with Kristina after sending DLo home.
"Waking up this morning, knowing Kristina wasn't here, and knowing that there's no way I can be in touch with her, it just kills me," Dean said through tears on the finale episode. "I actually am in love with this girl, and yet I lost that to pursue something else."
After Danielle saw Dean's confession, she confronted him about continuing their relationship after the show, despite being "in love" with Kristina, who also revealed that she too had been in contact (somewhat romantically) with Dean post-BIP.
"If you were saying that you were in love with Kristina all this time, and you love her…Why when we left the show, immediately, within an hour, you called me? … We had a relationship that unfolded after Paradise," she said.
Kristina, who looked shocked by the news, then said she had also seen Dean since filming wrapped for the show.
"Careful, Dean, what you say," she warned, "because I thought we kind of tried talking again… are you still flipping-flopping us both?"
Dean then simply responded, "...my indecisiveness carried on after the season."
Do you think producers were involved in Dean and DLo's breakup? Sound off in the comments?