NEWS
David Beckham & Victoria Beckham Share Photos of "Daddy's Little Girl" Harper Seven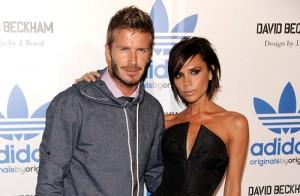 Article continues below advertisement
Now, the loving parents have been sharing photos of David's Facebook and Victoria's Twitter, with the captions "Daddy's little girl!" and "Mummy's little angel."
Too cute!
David also posted a new video on his page explaining how he and Victoria decided Harper's name.
"A lot of people have assumed that it's just because it was my shirt number that I wore for many years… Part of it is because I had so much luck around wearing that number, wearing it for England, wearing it for Manchester United — it was such an influential number throughout my career, and a lucky number, but that wasn't the main reason," he said. "The other reasons behind 'Seven' were because it symbolizes spiritual perfection, Seven Wonders of the World, seven colors of the rainbow and in many cultures around the world, it's regarded as a lucky number."
"We love the name," David added. "We love Harper Seven."
OK! GALLERY: DAVID BECKHAM BRINGS THE BOYS ALONG FOR L.A. GALAXY TRAINING SESSION
And Victoria agreed, writing on her Twitter, "Baby Harper is the most beautiful baby girl I have ever seen, I have fallen in love all over again!!!"
"We all feel so blessed and the boys love their baby sister so much!!! X VB," she added.
Check out the adorable photos on David's Facebook page, HERE!