NEWS
Dean Cain Talks His Wild New Reality Show, 10 Million Dollar Bigfoot Bounty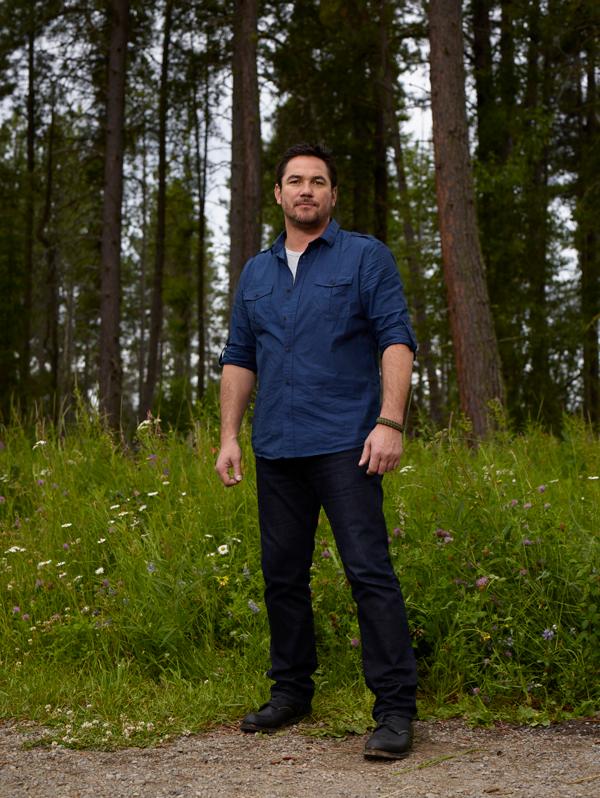 It's time to get your hunt on. Spike TV is launching a new show, 10 Million Dollar Bigfoot Bounty, which premieres tonight at 10pm. Host Dean Cain will lead teams on an expedition to finally, really, truly discover Bigfoot. If teams can find real, biological proof of Sasquatch—and get a pic of him—they'll win $10 million, one of the largest prize in TV history. We chatted with Dean to hear all about the new show!
Article continues below advertisement
OK!: I read the contestants are 'colorful.' Tell us about some of the crazier contestants.
Dean Cain: One of the contestants has claimed to have not only killed Bigfoot, but Bigfeet. He claimed to kill an adult Bigfoot and a little one while hunting, but didn't want to get in trouble so he tried to bury the bodies and come back and get them. It's met with some skepticism. You have professional hunters, with their theories. You have people who don't believe it at all. Then we're back to the mobile DNA lab, with a very prominent scientist, Dr. Todd Disotell from NYU. We also have a primatologist, Natalia Reagan, for the field tests.
Photos: Check out the male celebs with the most movies coming out in 2014.
OK!: Did you camp out with the teams? What was the experience like for you?
DC: I didn't spend that time with the teams, because that was their time. I would be with them a lot—I would introduce their hunts, their field tests. My role wasn't to interact with the teams until they had their evidence or to explain what's going on, semi-Jeff Probst like. We would drive for five hours, get out of the cars, hike for two hours, and hunt for a location. You're in areas I don't think human foot traffic has ever been on. If you want to get lost, that's the place to go.
Article continues below advertisement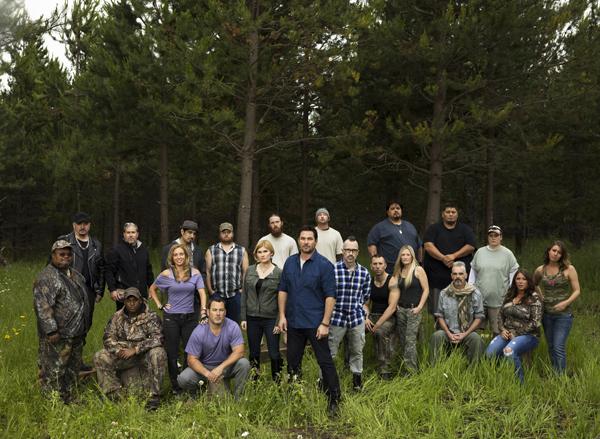 OK!: Did you enjoy being in the area?
DC: Well, I love being outside. I come from a family with a lot of hunters. My uncle, my cousin, my grandfather, they'd go up to Alaska to hunt bear. Deer and elk hunt all the time. I'm just used to being outdoors and enjoy it. Sometimes we'd be like, man, we are really out here. If someone were to be injured, you can't airlift from a lot of these places. We'd have to hike somebody out, put them on a gurney and hike them out. It was treacherous stuff.
OK!: I know you can't spoil the show too much, but can you tell us about any of the discoveries?
DC: The most amazing thing was when we ran into Bigfoot! laughs We have professional hunters and trackers. You recognize elk scat, deer scat, broken branches from an animal coming through. We went through some amazing, and really spooky things. Especially because most of the hunts were conducted through the night.
Article continues below advertisement
OK!: Do you believe in Sasquatch now?
DC: I began a a complete skeptic, and I will say I'm much less skeptical now. My brother was a real Sasquatch believer, which is why I bought him the yeti statue in the Skymall catalogue when I knew I was doing the show. I would love to be the leader of the expedition that discovered Bigfoot.
Photos: Check out the perfect cocktails for your Golden Globes party.
OK!: What else are you working on now? Your IMDb page says you have eleven movies in production?!
DC: When I first started as an actor, you were either a television or a film actor. I was like, I want to work, I want to pay my rent. I was doing commercials and things like that, and I got Lois and Clark, and I became a TV actor. It's changed a lot. I work, because that's my job. People ask, why do you make so many movies? The Michael Caine quote, about 'You did this movie, why would you do this movie?' And the answer is, I'm an actor. There's so such thing as a sell-out. I don't have a trust fund to live on. I can't just pick the things that interest me. Bigfoot, that interests me. I had a blast.
Article continues below advertisement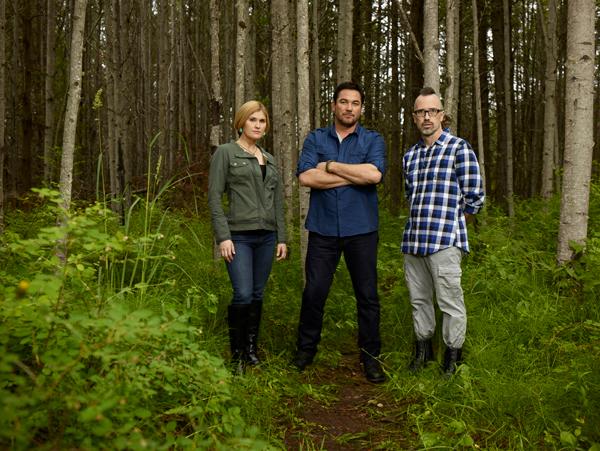 OK!: What did you think of this summer's Superman movie?
DC: I thought it was great. The movie was fantastic. Completely different from any incarnation that I have ever seen in the past, that I played, that Christopher Reeve played, or even George Reeves. It was great with the alien not fitting in here on Earth. I didn't think there was any romance whatsoever, and no light-heartedness, two important things in Superman lore. For some examples, I would have liked to see him save his dad. I would have liked to see him not kill Zodd, but I understand where they're going with that. I thought that was an interesting choice. Henry Cavill was fantastic. They did something weird at the end, when he's at the Daily Planet. I thought that was weird. I would have cut that. Even the kiss with Lois Lane seemed forced. Overall, the film was fantastic.
Do you believe in Bigfoot? Do you think they'll find anything on the show? Do you think there's any science behind it? Tell us in the comments below or tweet us @OKMagazine.